Have spent all day marking my students listening tests at school. To say it's mind-numbingly boring is putting it nicely! Then I had to come home and take some of my own tests for a job application. Ergh! So not had a very exciting Monday!
Here is an outfit from Friday night. The shoes and bag don't really match but had to change my shoes at the very last minute (as in I'd already left and locked the front door) as heels made my calves hurt due to their previous injury (see previous post). Even though they don't quite go, I still love the outfit!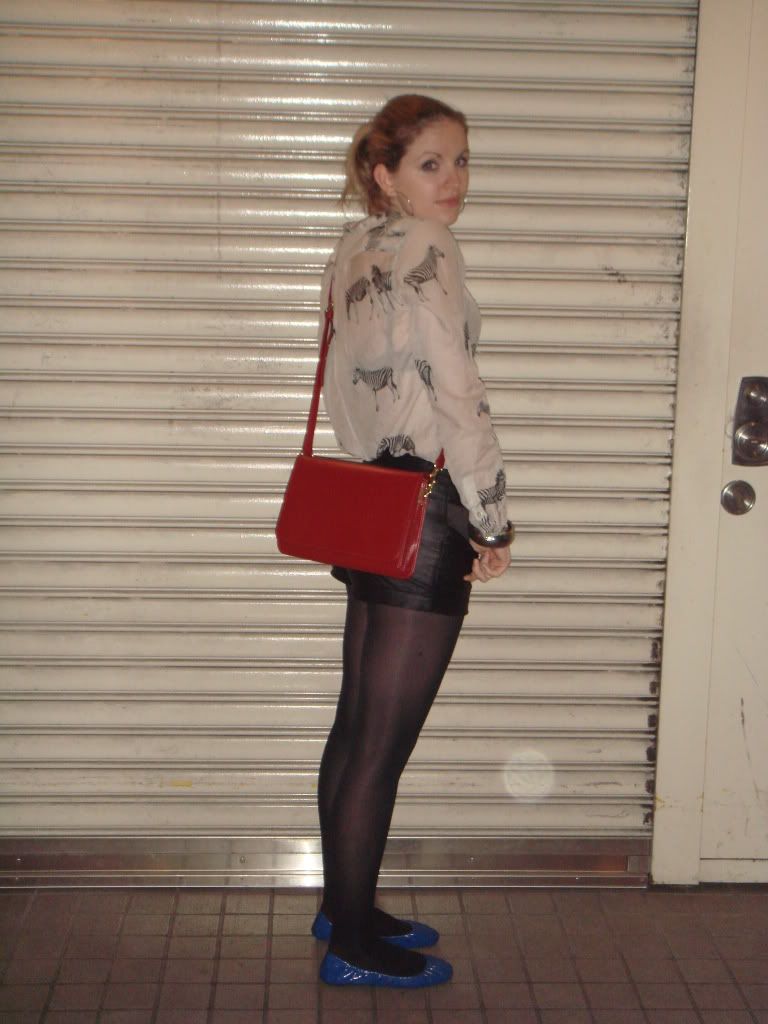 Shoes, Zara; Leather shorts, H&M; Zebra shirt, Zara; Bag, Zara; Bracelet, H&M.