On our second day we woke up a little later than planned (alcohol is bad.....) but still managed to get around the Peace Park, the Peace Museum (fantastic museum about the bomb with good history, facts and then the gruesome effects of the bomb). Then after some lunch we hopped on the train to the sake festival. Over 900 types to try....only I found out after my 5 cup or so I don't really like it, haha! So the boyfriend kept drinking and I managed to get him back to the hotel for a little nap before a really nice dinner at a Thai restaurant.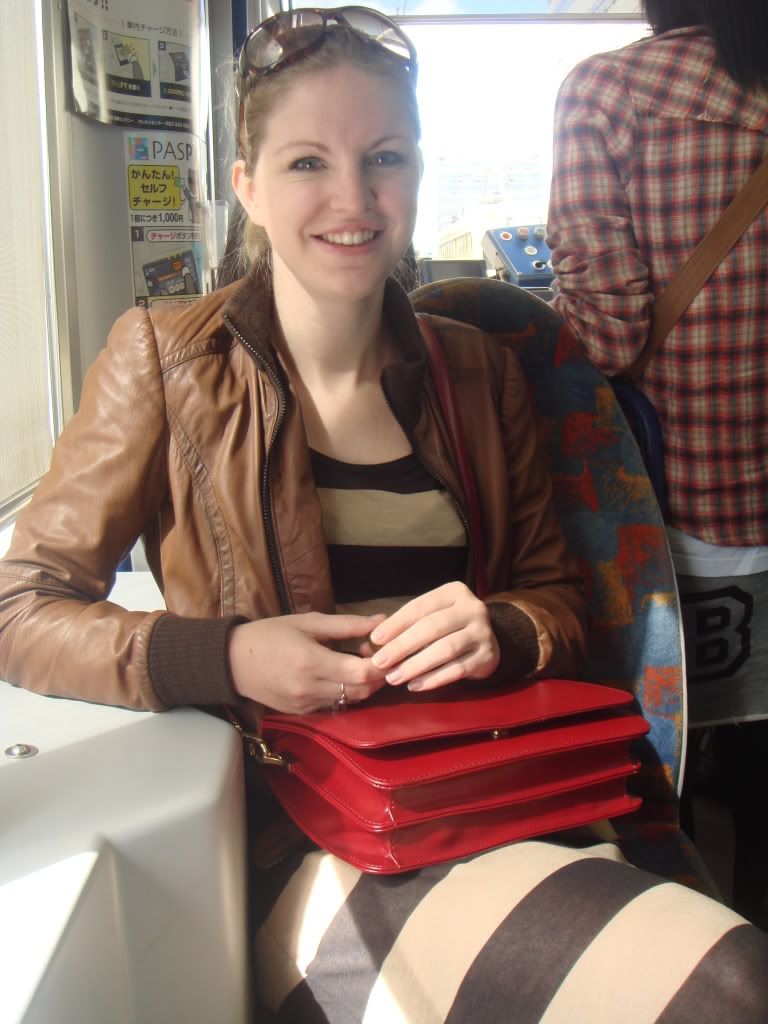 On the tram, such a reasonably priced way to get around town! Also my bag isn't actually that red in real life!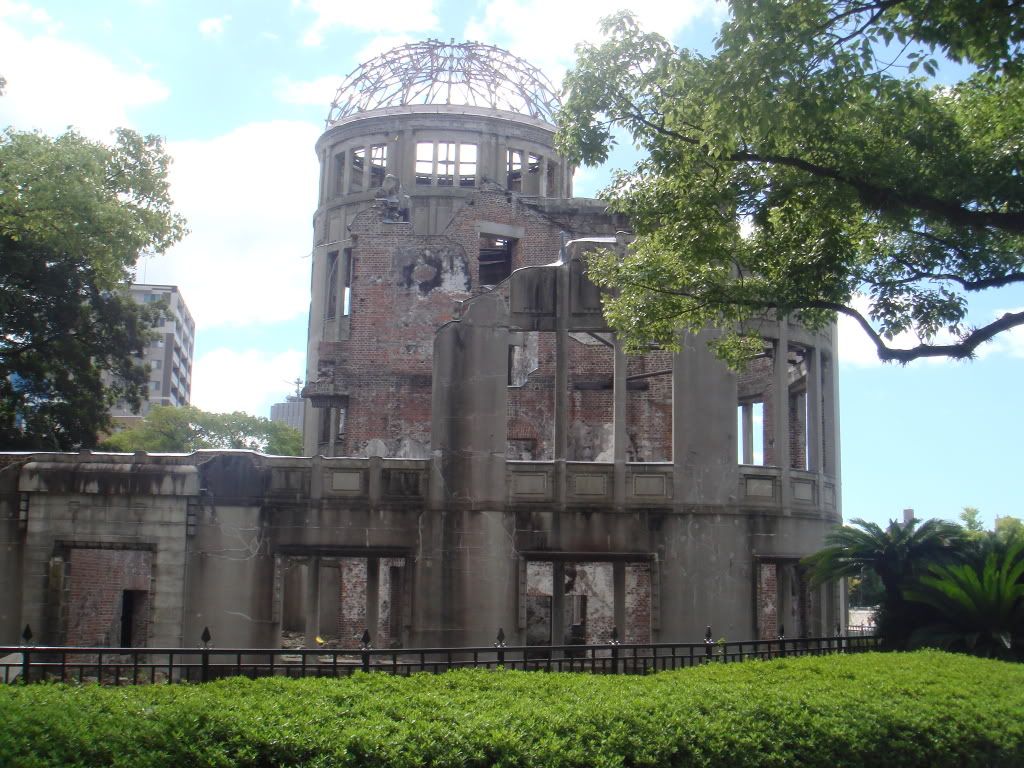 A-bomb dome during the day. This is the only structure left from when the bomb was dropped. It has been kept in the same condition it was in straight after the bombing as a reminder and memorial of such an horrific event in human history. I personally think it's an eerily beautiful memorial.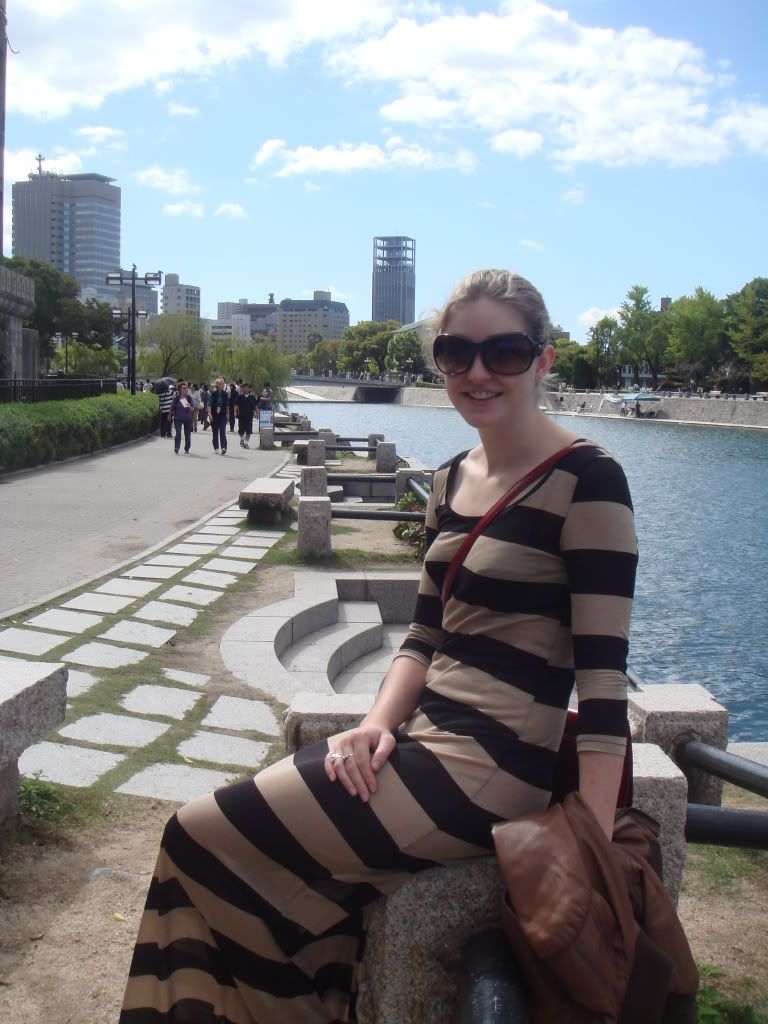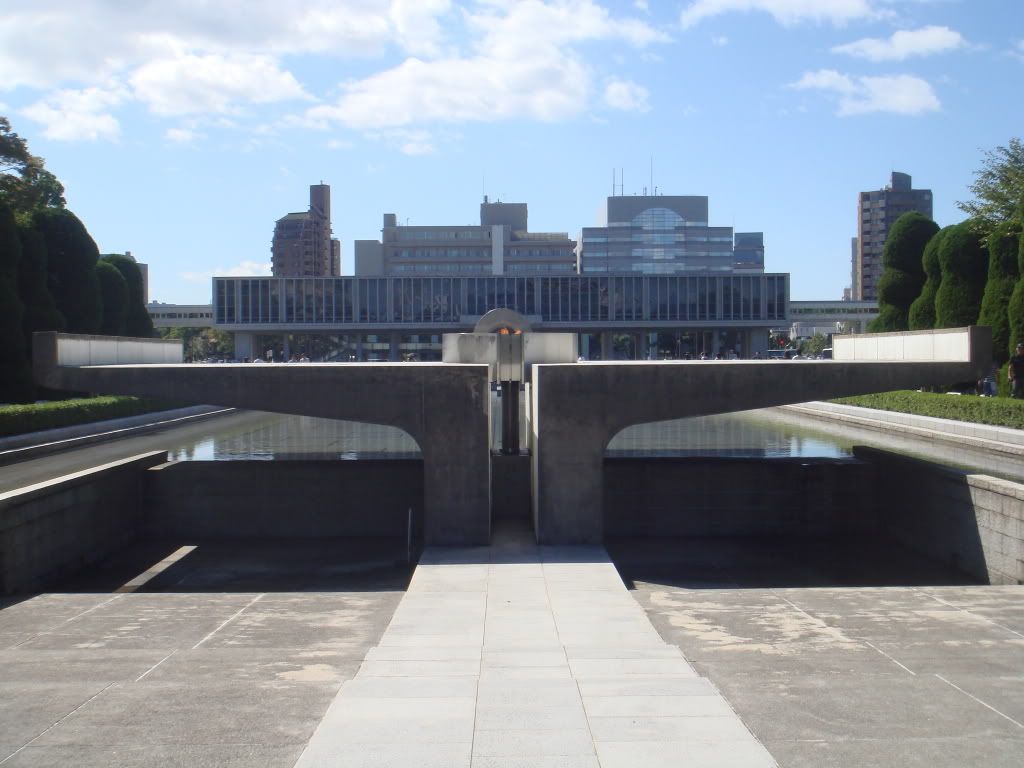 Peace museum.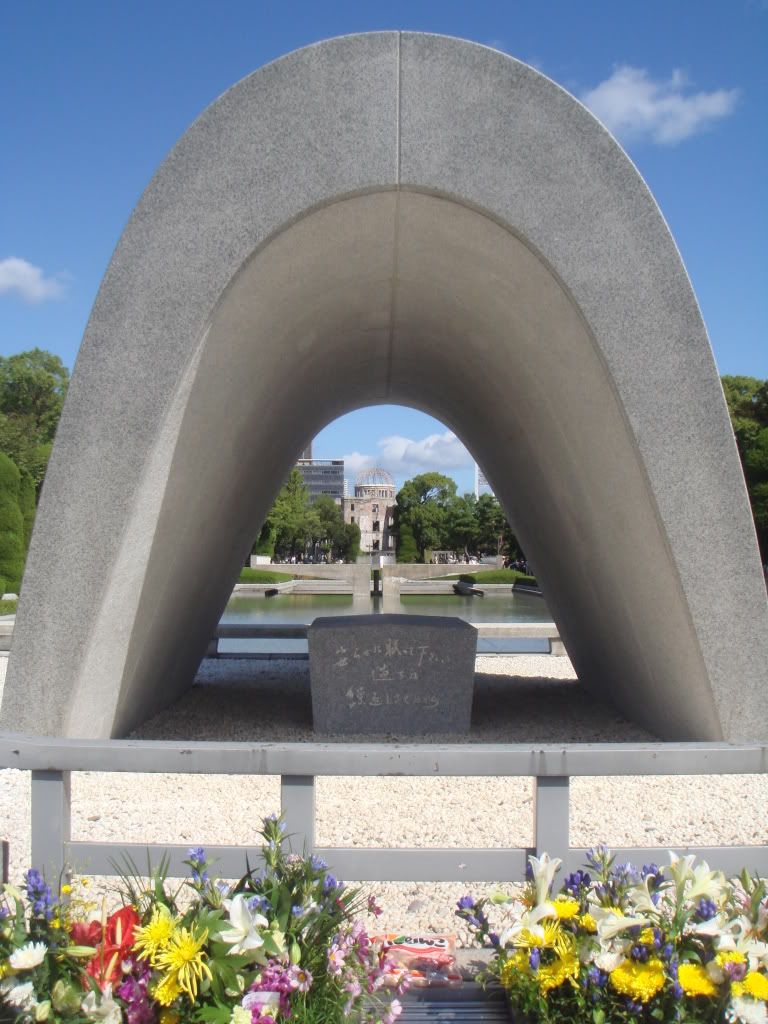 Peace memorial. The flame in the memorial won't be put out until the last nuclear weapon on earth is destroyed.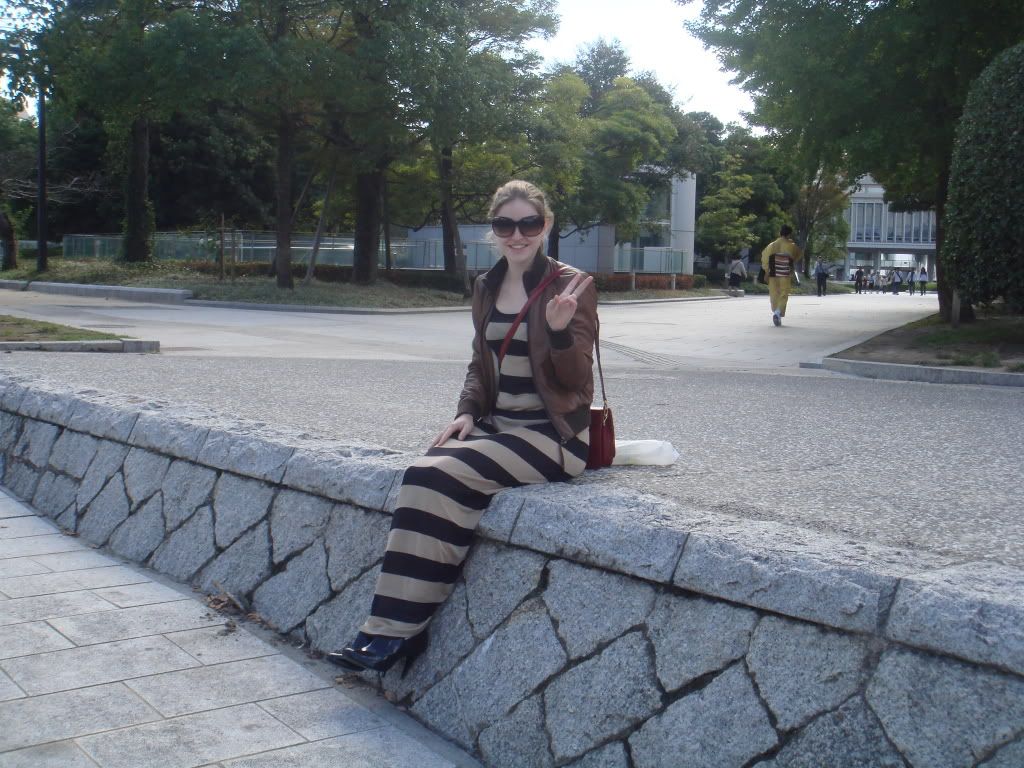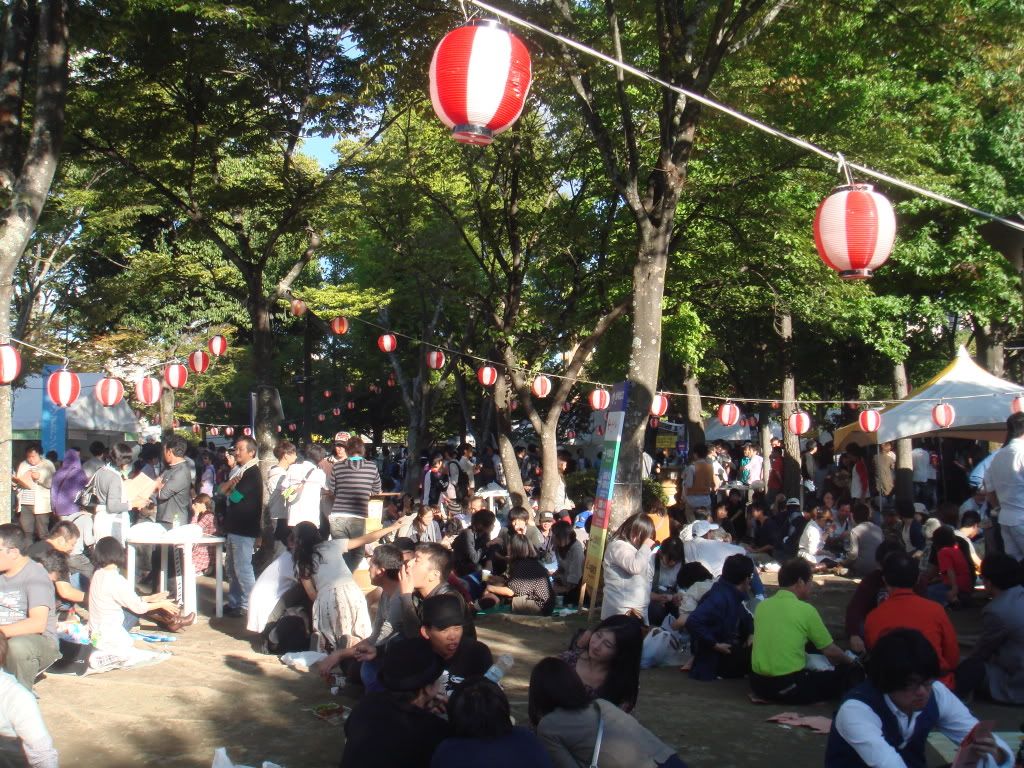 Drunk people!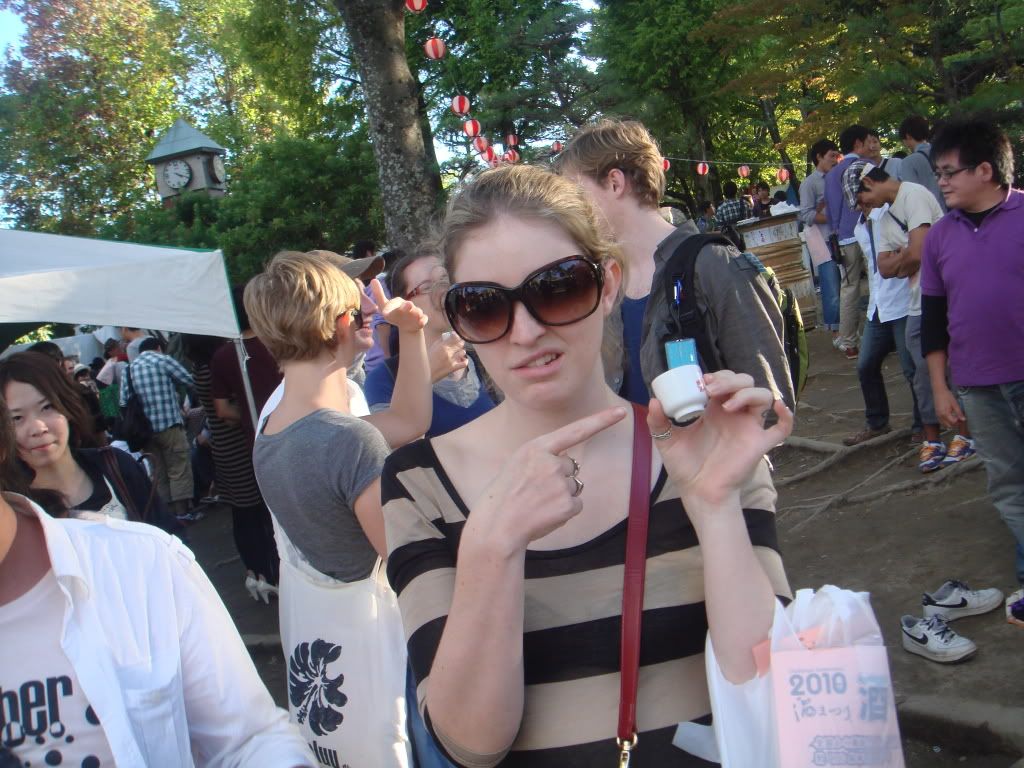 Erm...this whole sake thing...not so nice apparently.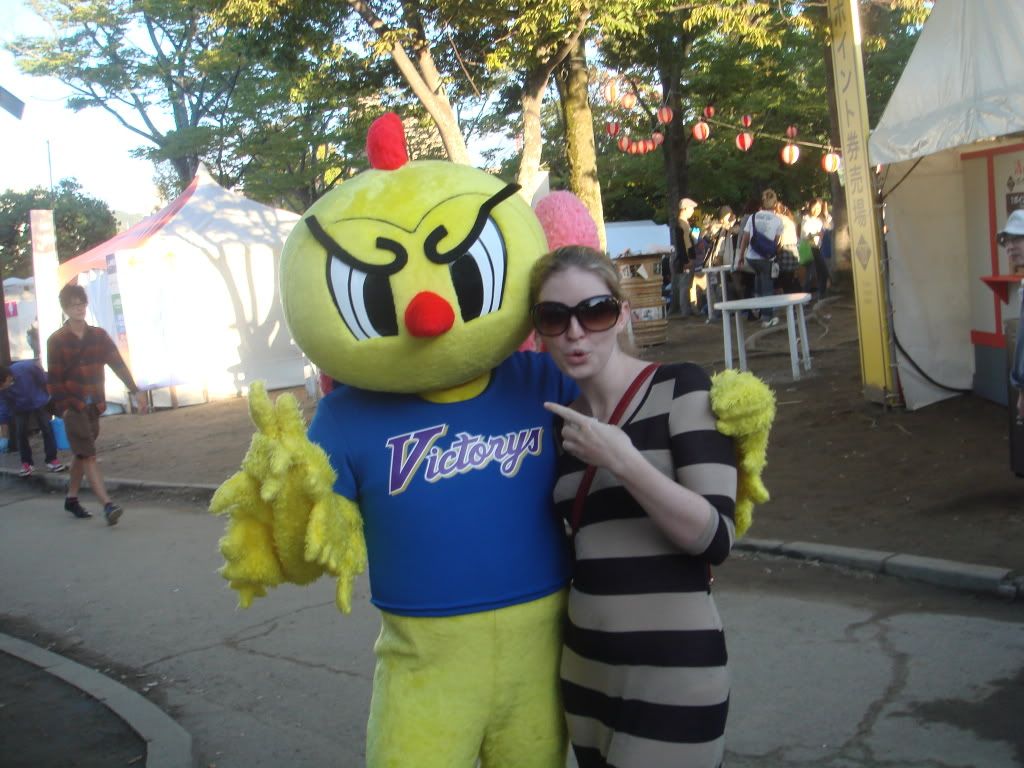 Sake and chickens...makes so much sense! Huh?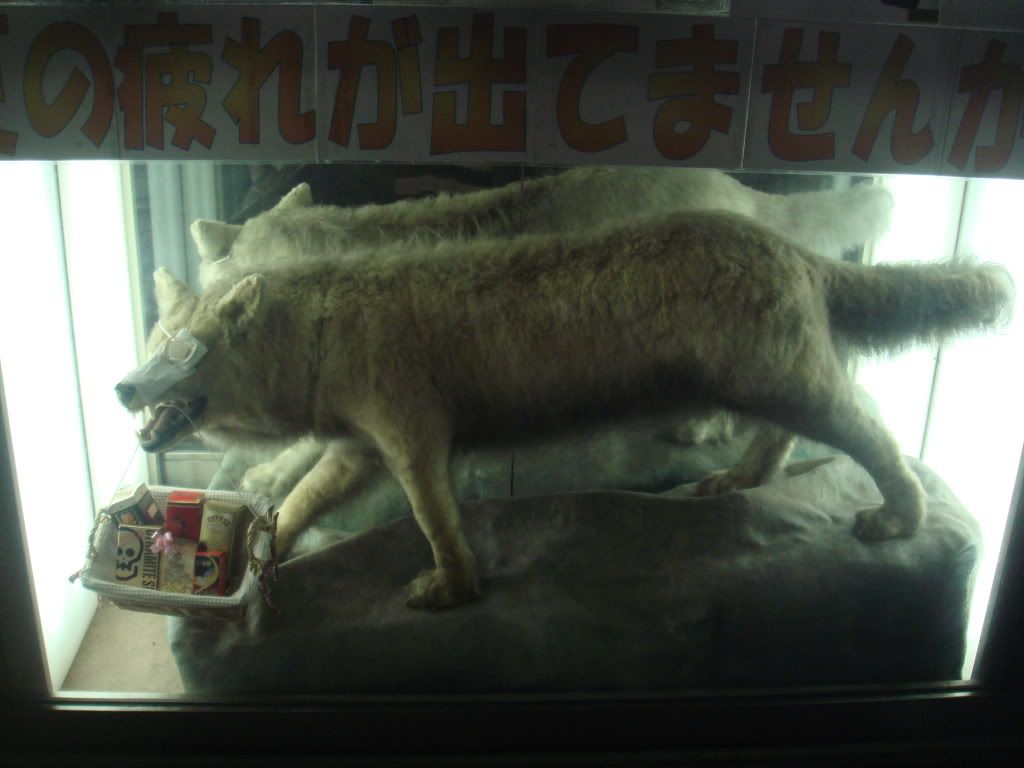 This was a window display in a drugstore...eye patches are very popular here...apparently stuffed dead animals agree...love Japan's random craziness.
Dress, H&M; Leather Jacket, Zara; New favourite bag, Zara; Sunglasses, random shop in Osaka; Booties, Zara.