We had a long weekend here in Japan so the boyfriend and I went to Hiroshima. It was my 3rd visit to this beautiful city but my boyfriends first so we did all the touristy things which are really good! Due to me working Saturday day and getting drunk Friday night, so didn't pack, we left a bit later than planned. Upon our arrival we went to check out the A-bomb dome at night, had Hiroshima style Okonomiyaki (different to here in Osaka) and then met up with some very very drunk friends of ours who'd been at an all day Sake festival. Much fin was had by all and we stumbled back to our little business hotel and passed out ready for sightseeing on Sunday.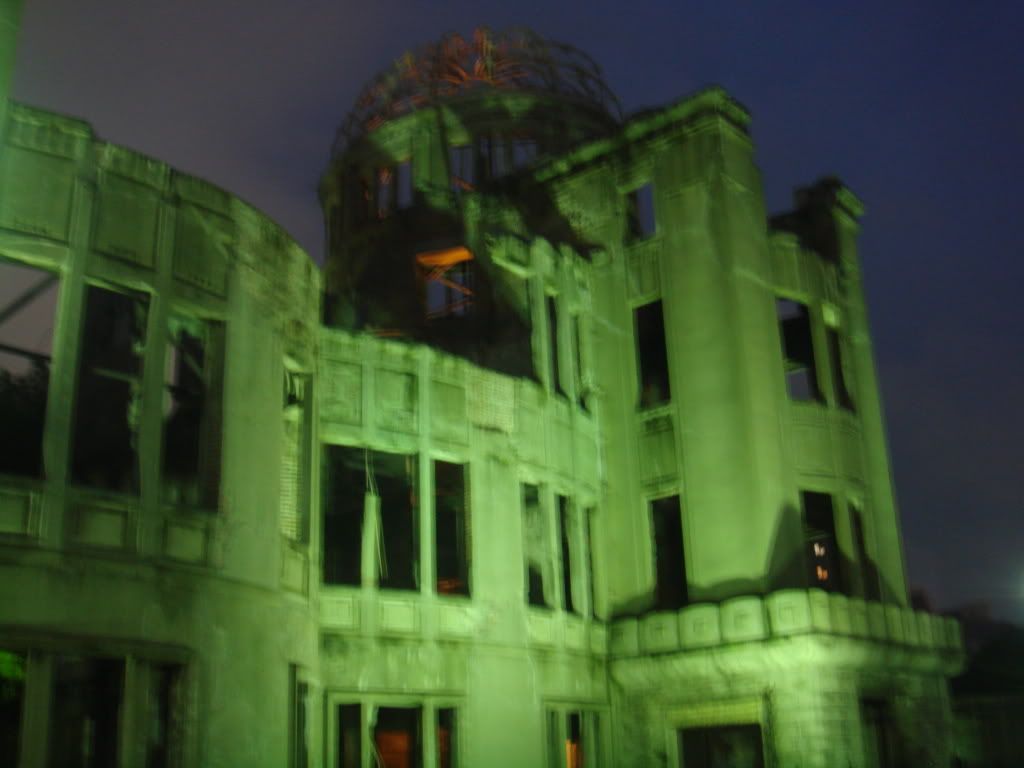 A-bomb dome at night.
Hiroshima style okinomiyaki. Meccha oishii!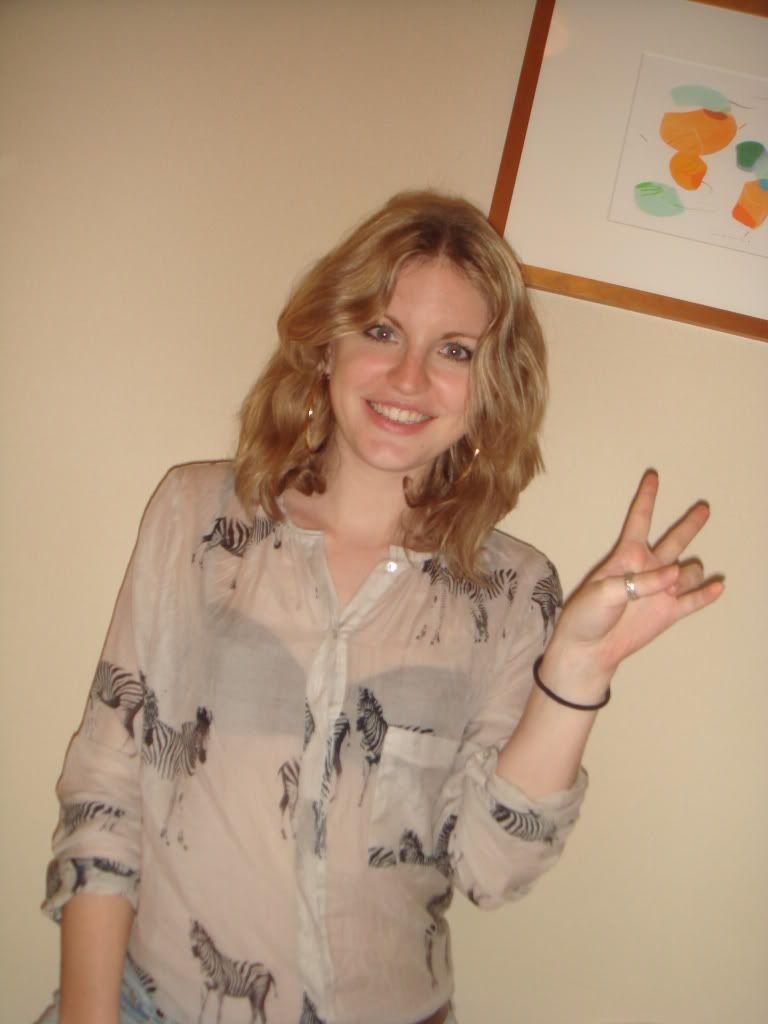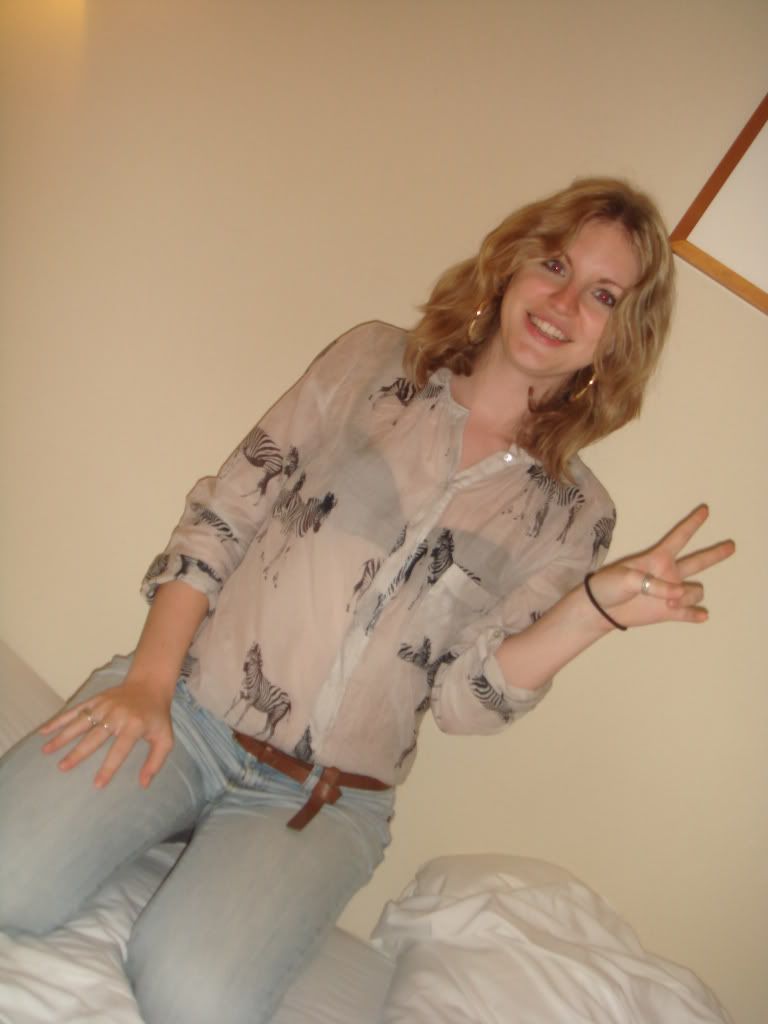 Zebra shirt, Zara; Belt, Zara; Jeans, Uniqlo; Earrings, H&M; rings; all presents from my Mum from various countries like Lithuania and Iceland.