Ergh, spent the day doing laundry and ironing, boring! How's your Sunday been? Here's some pics from our last day in Hiroshima. We took the ferry across to Miyajima which is a world heritage sight. It has a Torii gate that looks like it's floating at high tide and a shrine that does the same thing. And a pagoda, temples and a mountain. We got the cable car up but walked down. An hour and a half of continuous stairs really took its toll on my calves! They've only just recovered. A sign I need to do more exercise I feel.
Waiting for the ferry...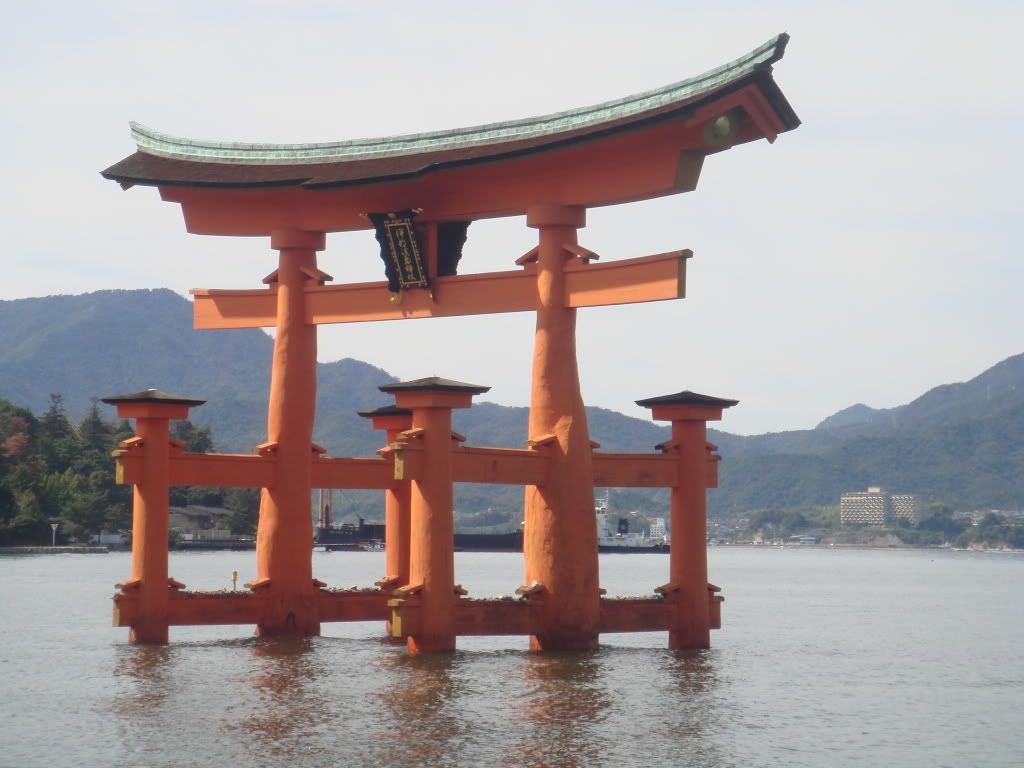 The floating torii gate.
The shrine.
Cute right? Yeh till they eat your map, shirt, bag....
Low tide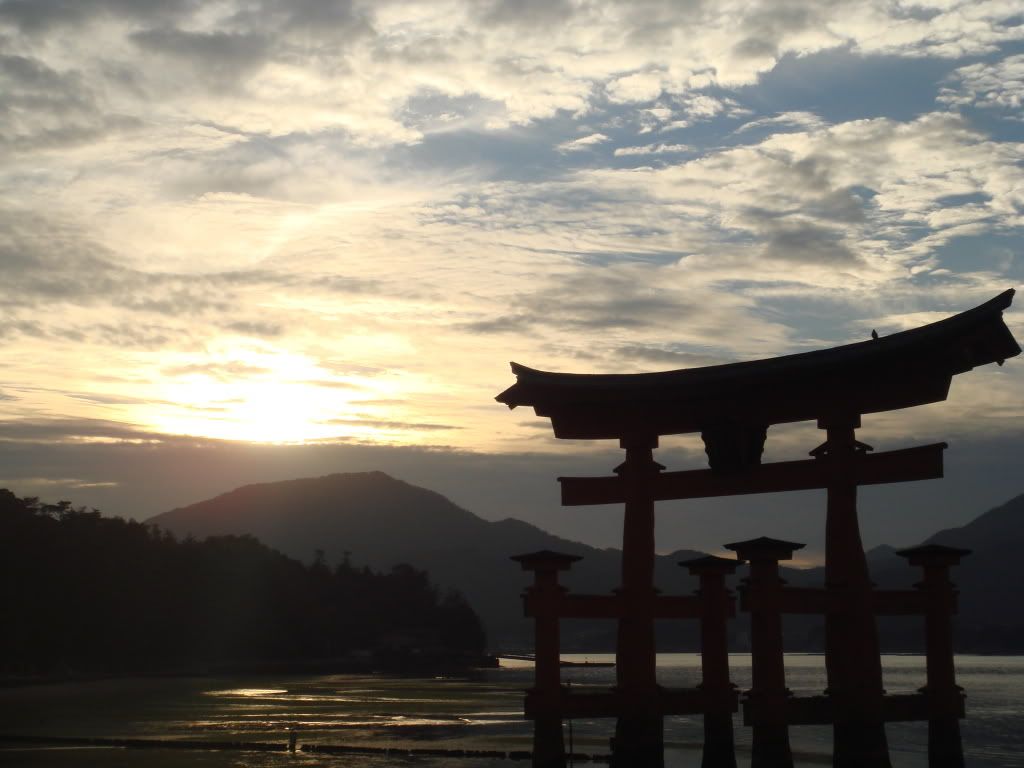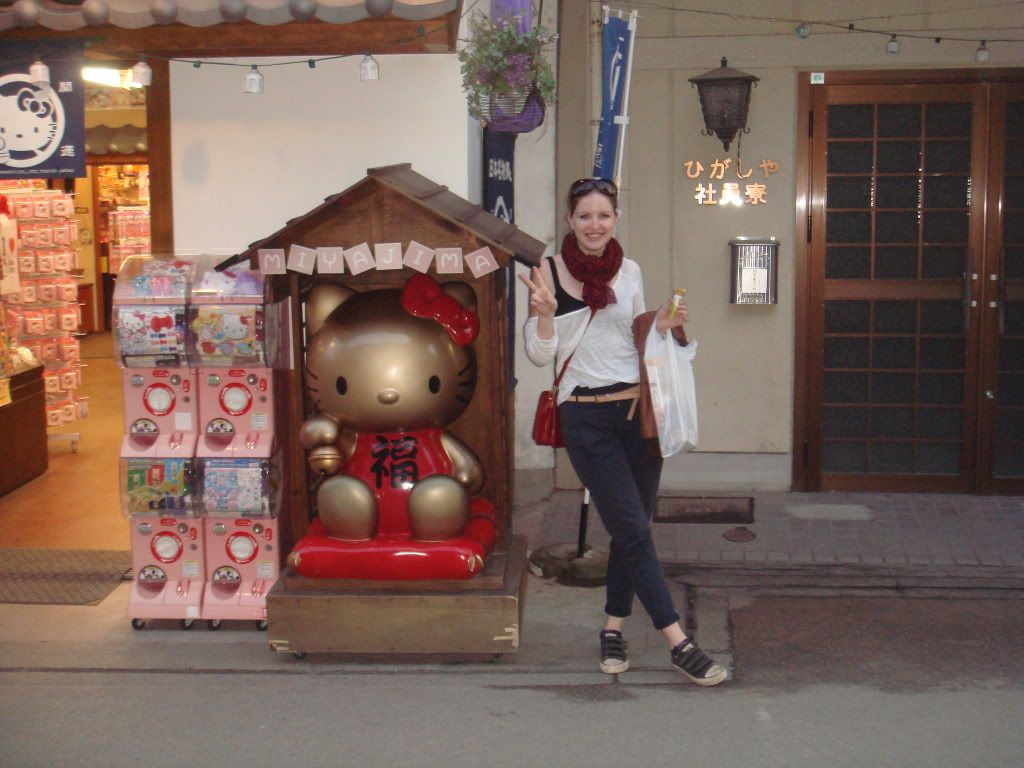 And of course the standard Kitty photo.
Right, I must off to get ready for a friends dinner party. We're having Takoyaki, an Osaka special of octopus balls...it's tastier than it sounds, promise!
Pants, Zara; Vest top, Topshop; White semi-sheer top, Zara; Red leopard scarf, Zara; bag and jacket, Zara.