Rainy season has struck early and a typhoon is here, oh joy! I found these pictures from when it wasn't so rainy a week or so ago. Although right now I'm trying hard to remember when it wasn't raining, lol. My friend bought me this gorgeous dress for my birthday. It's in a print I wouldn't normally pick but I love it! Isn't it awesome when that happens?
I love that the dress has the same deep v at the front and the back.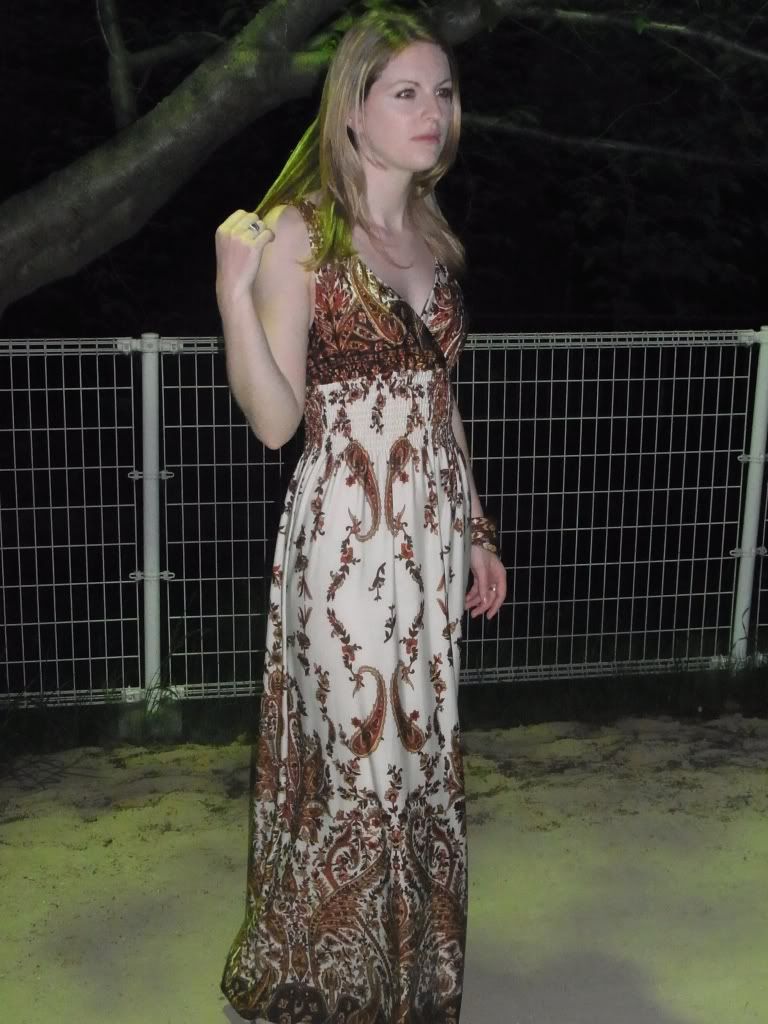 Shoes, Zara; bracelets, street seller in Cambodia.