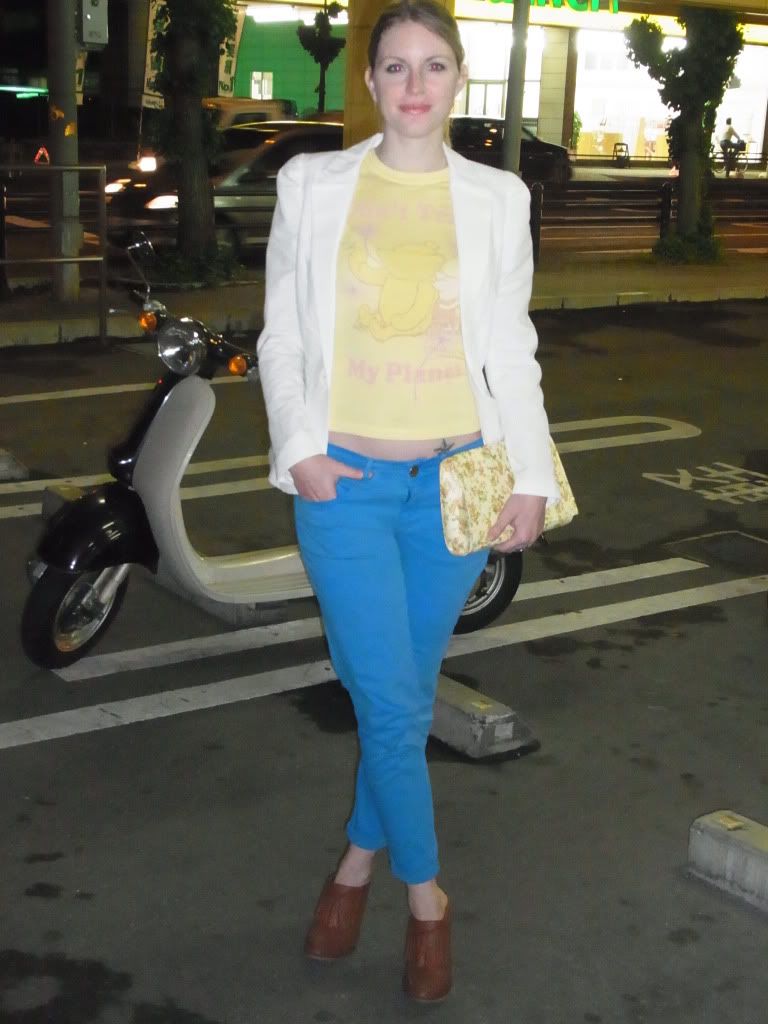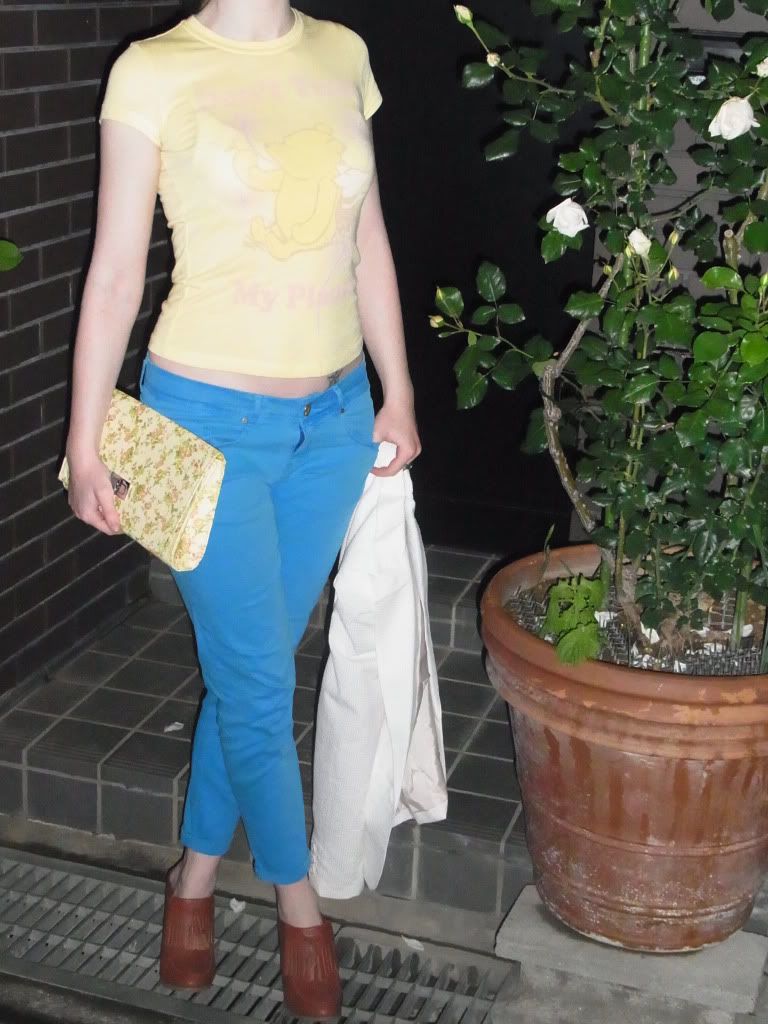 Yet another night we decided not to cook, heh! How cute is my T-shirt? Here's a closeup for you (excuse the bra showing through due to the flash ;p)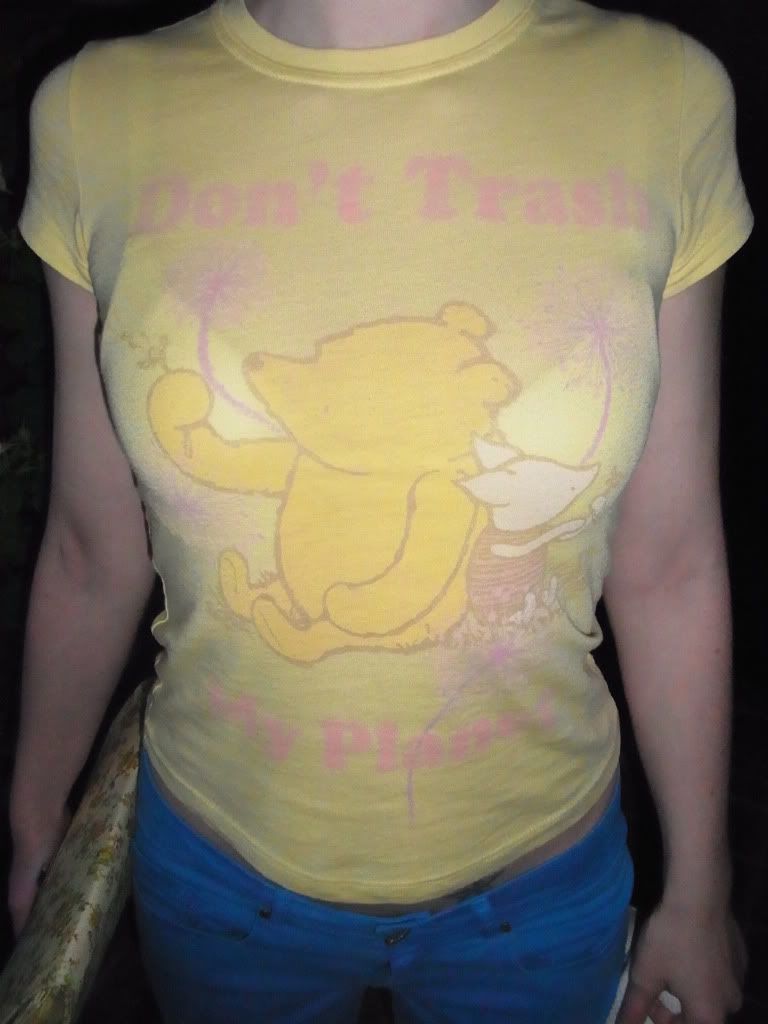 It has Winnie the Pooh and Piglet on it and it says 'Don't trash my planet'. Cuteness overload maybe...
Shoes, F21; Trousers, Zara; T-shirt, Topshop; Bag and blazer, H&M.
Tom and I have booked our summer holiday, yay! We're off to Bali for three weeks in August! I'm so excited, but I need to get into shape badly! So we decided to go for a walk after dinner. It was a little cold though so I threw on my favourite jumper from Style by Marina. Have been meaning to show you it for ages as I've been living in it, I just haven't managed to get any pictures, weird! Anyways...here it is!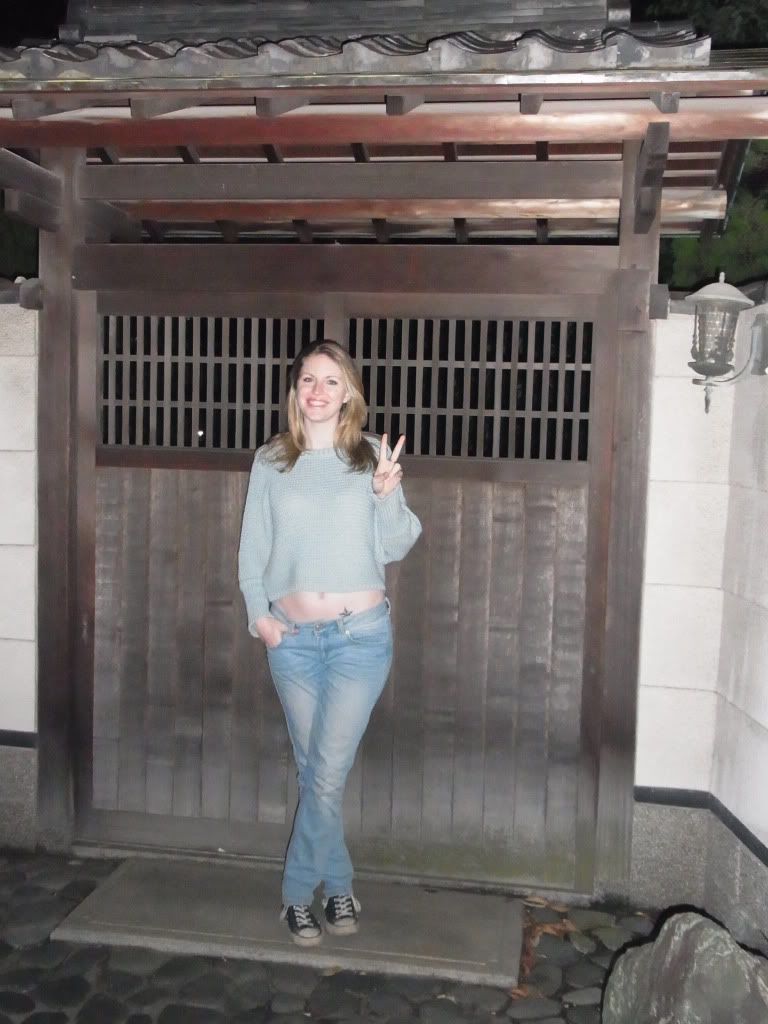 And yes...I am totally breathing in, heh.