Sorry I've been AWOL for so long. I got sick and busy and went on holiday and my parents visited for 2 weeks. However, it's test week now at school so, aside from marking, I'm pretty free now. Got loads of posts coming up for you guys!
First of all let's start off with my new jumpsuit from H&M. I got some late birthday money when my parents came so spent a lot of it in H&M. I got the jumpsuit, bag, a dress, blazer and a skirt. So I'm one happy girl!
These photos are from Sunday lunch at a cute little Italian cafe in our area. Spring is finally here in Japan so lots of nice sun for photos and new outfits coming soon I think!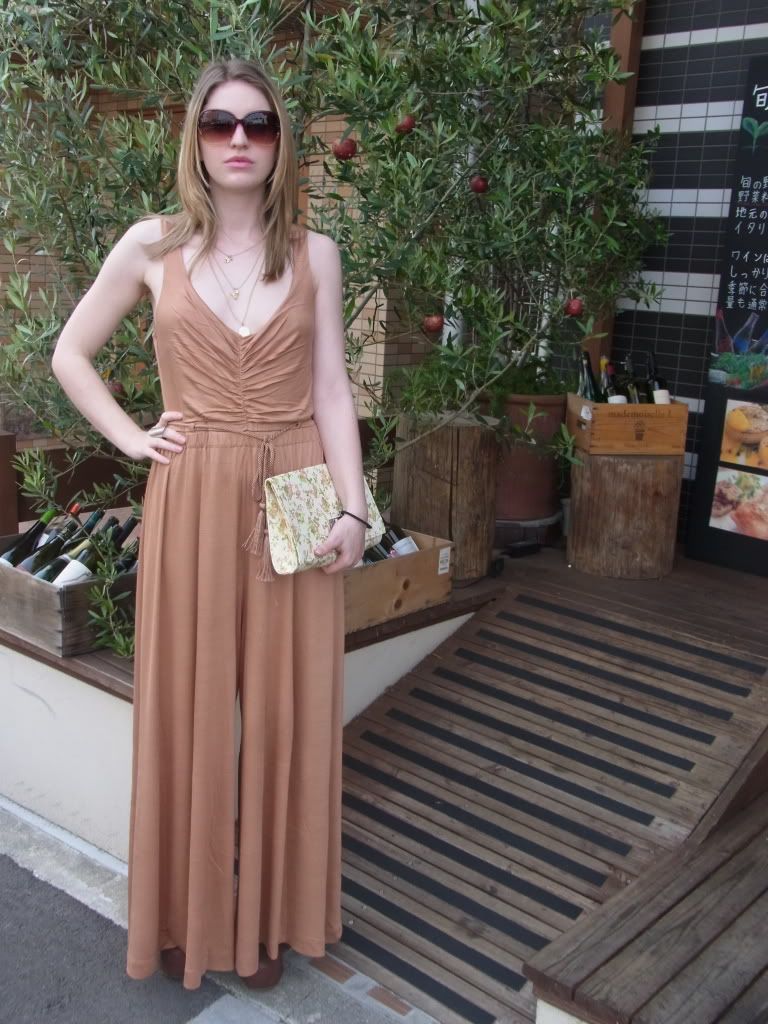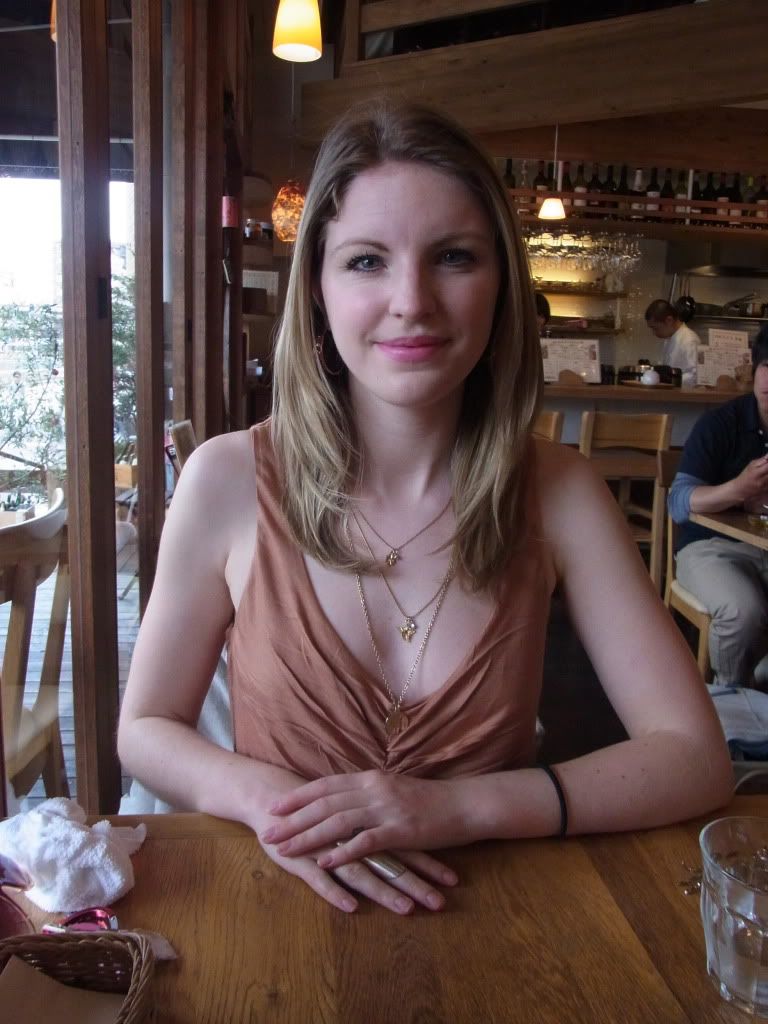 Yes. that is indeed a one penny necklace! Awesome no? Sorry about the moody face! I think I was just really full!
Boots, JC Lita's; Jumpsuit and bag, H&M; Cape jacket, Topshop; Sunglasses, small shop in Namba.