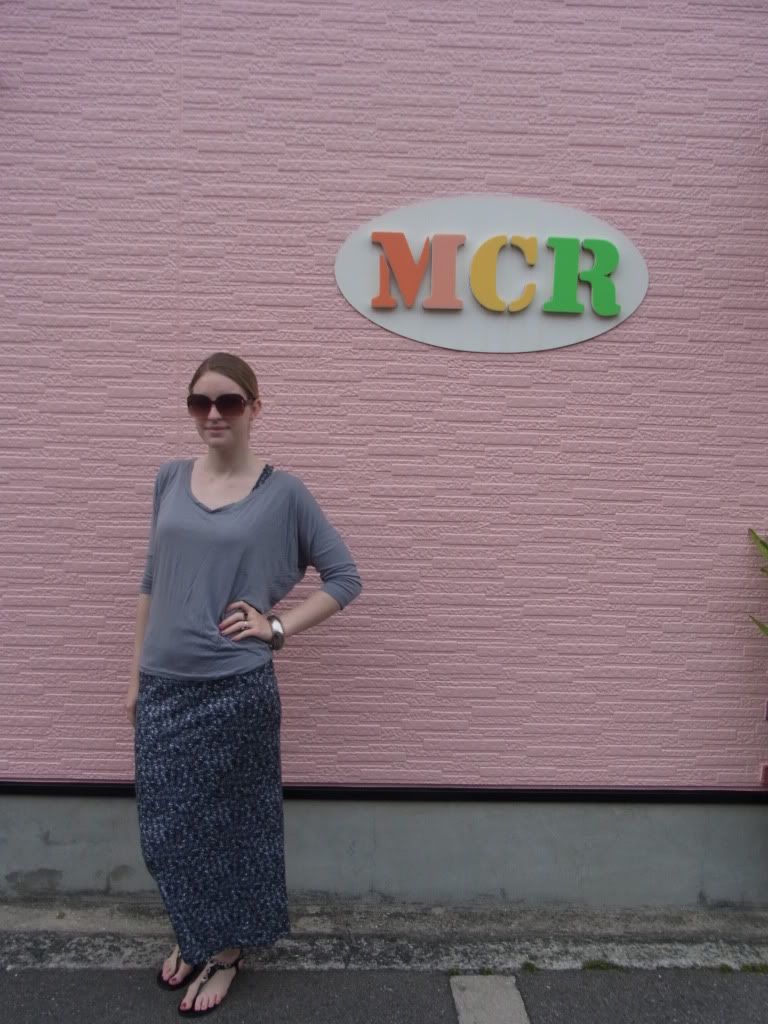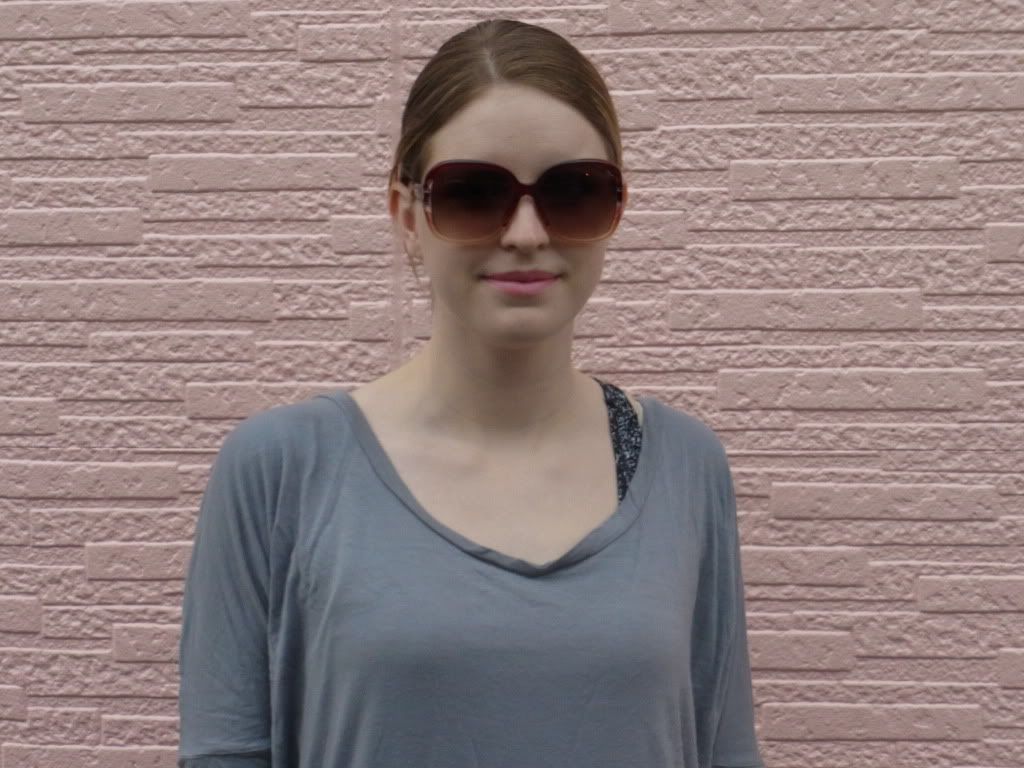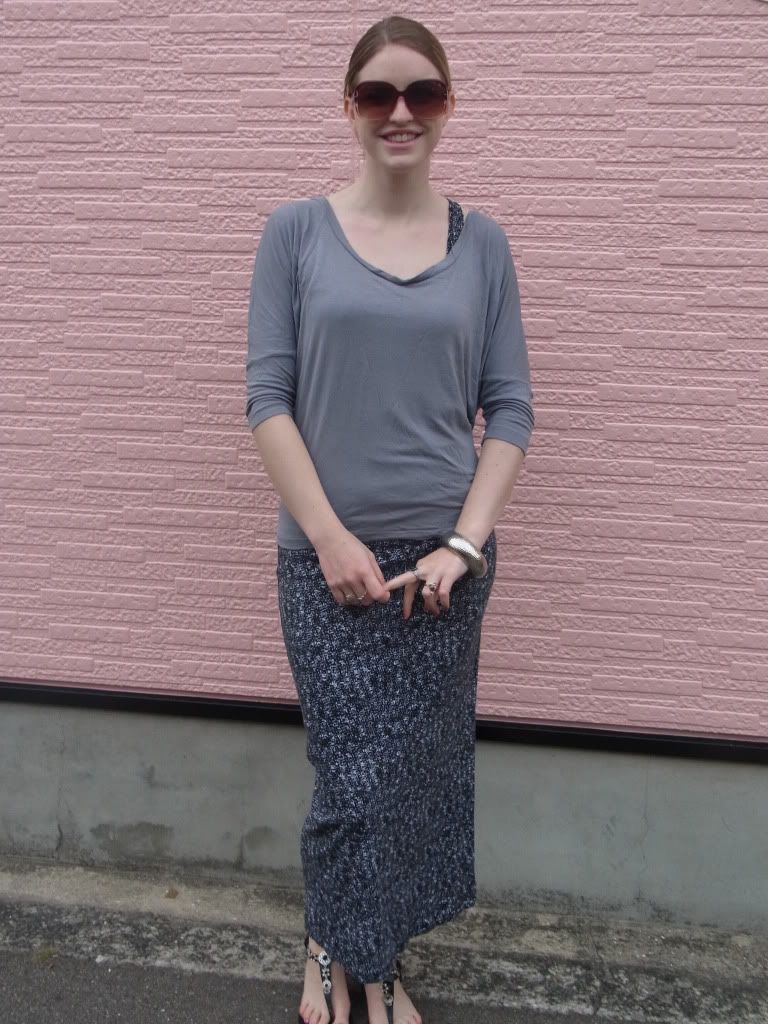 So this weekend was fun! Friday night was my friend's birthday and he was DJing too. Got to bed at 6am, taught a private lesson at 11am, went back to bed till 3pm and then went out again for another friend's birthday and got in at 4am. So as you can imagine I wanted to be as comfortable as possible today. Currently maxi dresses with t-shirts over the top a very popular style in Japan so thought I'd give it a go. It was incredibly comfy. Will have to get some scans from some Japanese magazines I bought recently and give you a look.
How was your weekend?
Dress, sandals and bangle, H&M; Top, American Apparel.