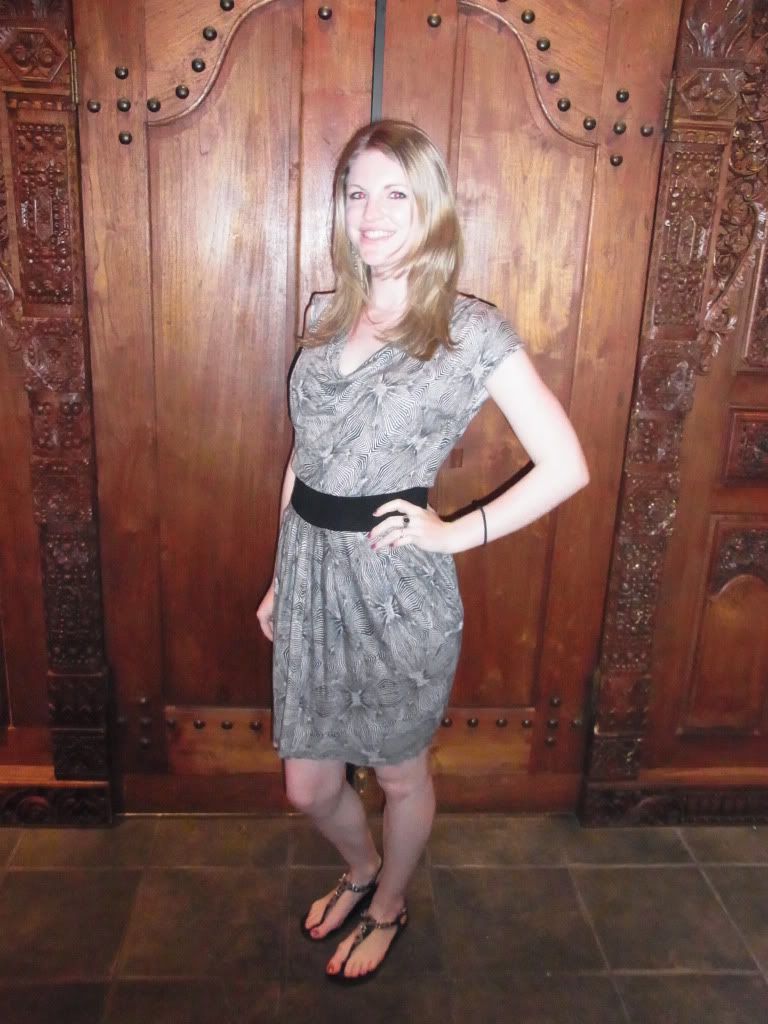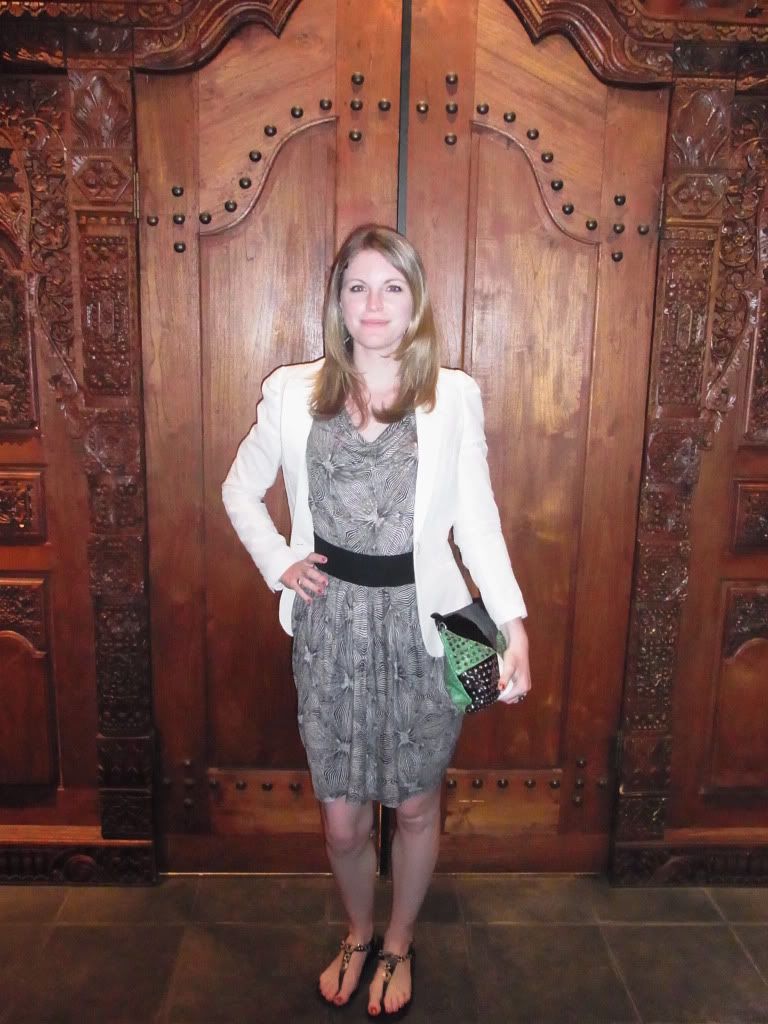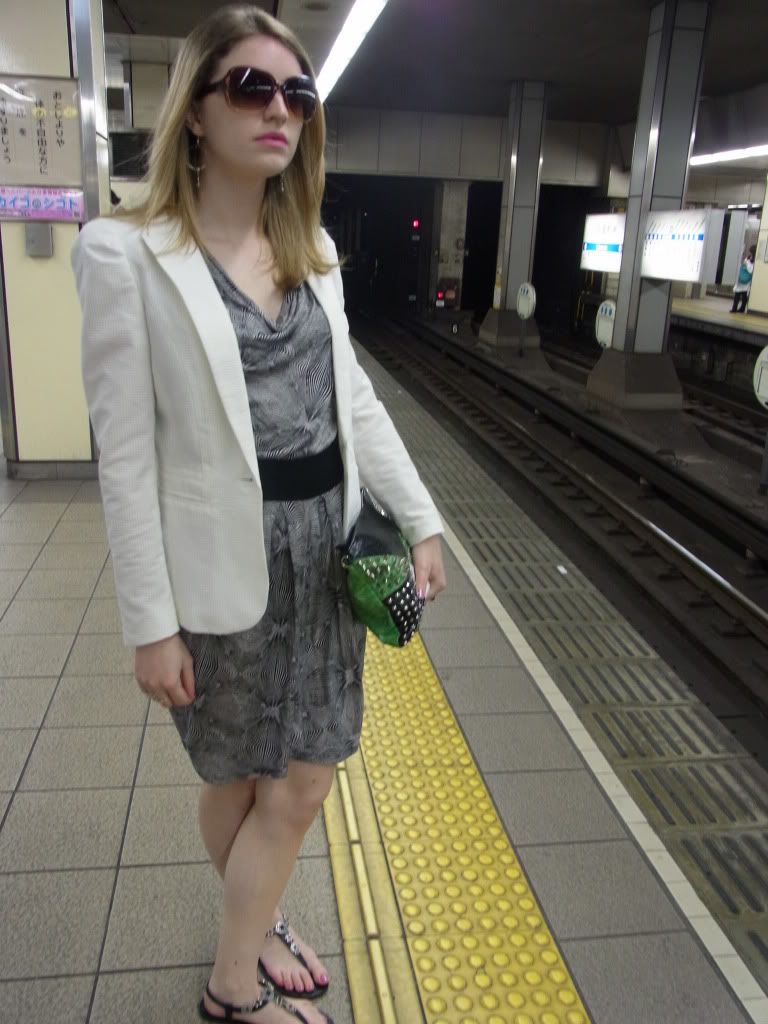 Well...a Balinese restaurant for my friend's birthday. It was a gorgeous setting and got me even more excited for my summer holiday. We're spending 3 weeks in Bali.
After dinner we went clubbing which is how this picture came about...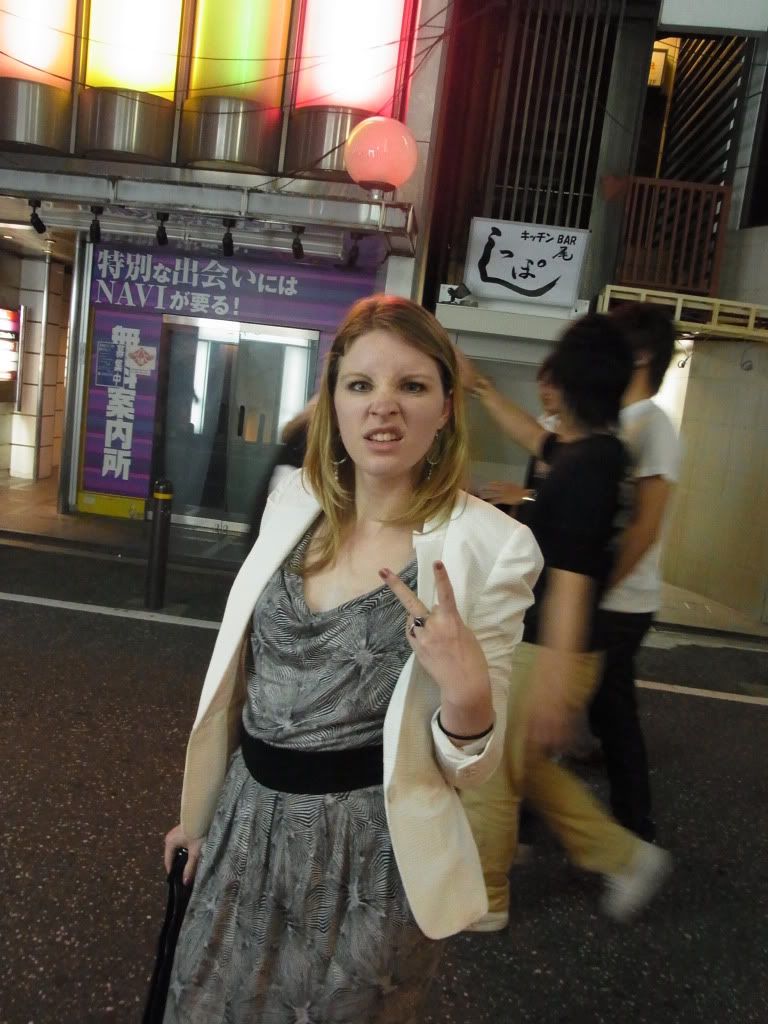 Oh dear!
Dress, Mango; Jacket and sandals, H&M; Bag, Le Ciel Bleu; Sunglasses, random shop in Namba; Earrings, present from Morocco.