Here's my favourite dresses of the night!
4. Angelina Jolie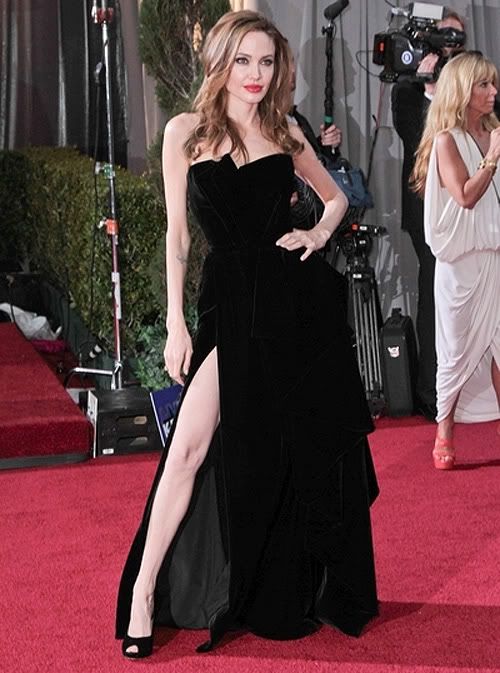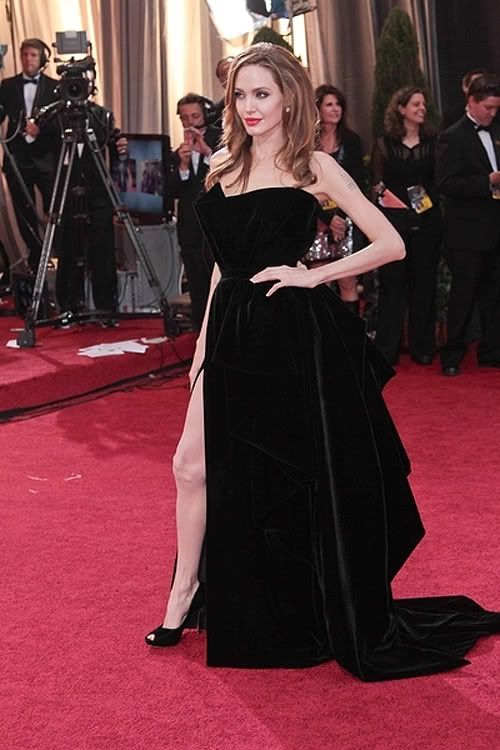 That flash of white leg against the black is gorgeous, and then the Atelier Versace dress itself, whilst black is still really interesting in it's cut. Although I do agree with the people who say she's looking a little thin. I mean, look at all that extra material around the hips, and she still doesn't look fat?!
3. Jessica Chastain
I love me some Alexander McQueen and this dress is no exception. Jessica Chastain wears it well, especially with her colouring. Absolutely stunning!
2. Cameron Diaz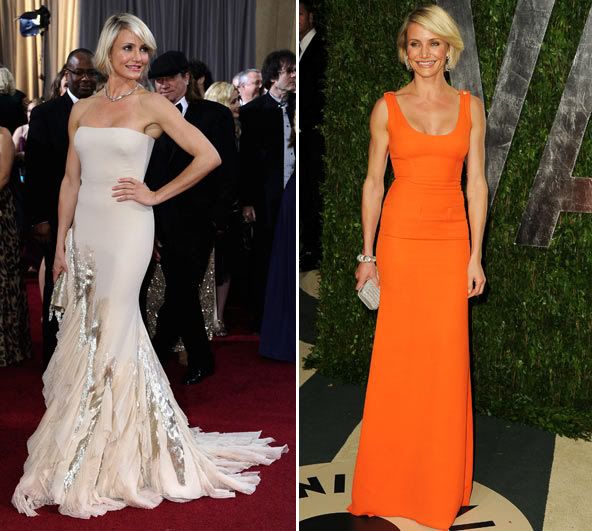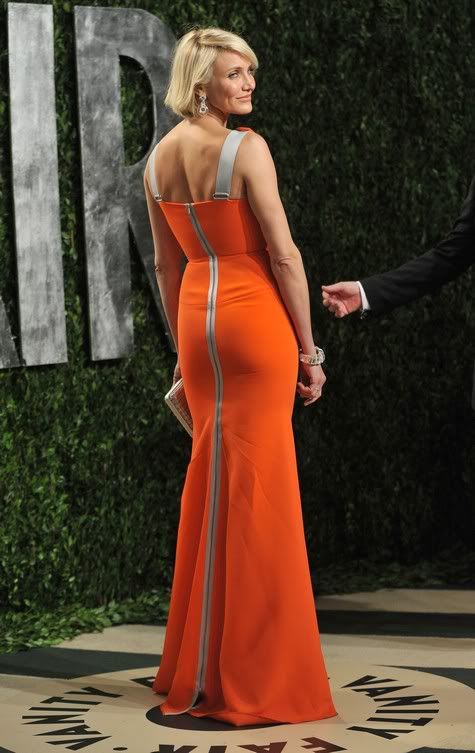 Ok it was a toss up for numbers 1 and 2 but in at number 2 is Cameron Diaz. Whilst her first gown , from Gucci, is pretty, her second Orange Victoria Beckham gown is amazing! Her amazing body certainly helps, but I love the colour on her, how simple it looks from the front and the zip detail and straps from the back.
1. Gwyneth Paltrow
I'm probably going with the crowd on this one but the moment I saw this dress I knew it would be my favourite. I'm loving cape dresses myself at the moment (have since I bought my first last summer) and this one is the best out there! Tom Ford certainly knows how to dress the ladies! I also like that Gwyneth did something a little different with her hair this time, as she often wears it down and very straight.
So do you agree? Did I miss anyone out? Let me know below!
All images via google