Hey guys, how've you been? I was away snowboarding last weekend and have worn nothing special this week, hahaha! However, here is an outfit from a few weeks ago and one from the other night when I went to see a friend in hospital (he hit a tree whilst snowboarding, thankfully well on his way to recovery now) and then for some yummy Korean food.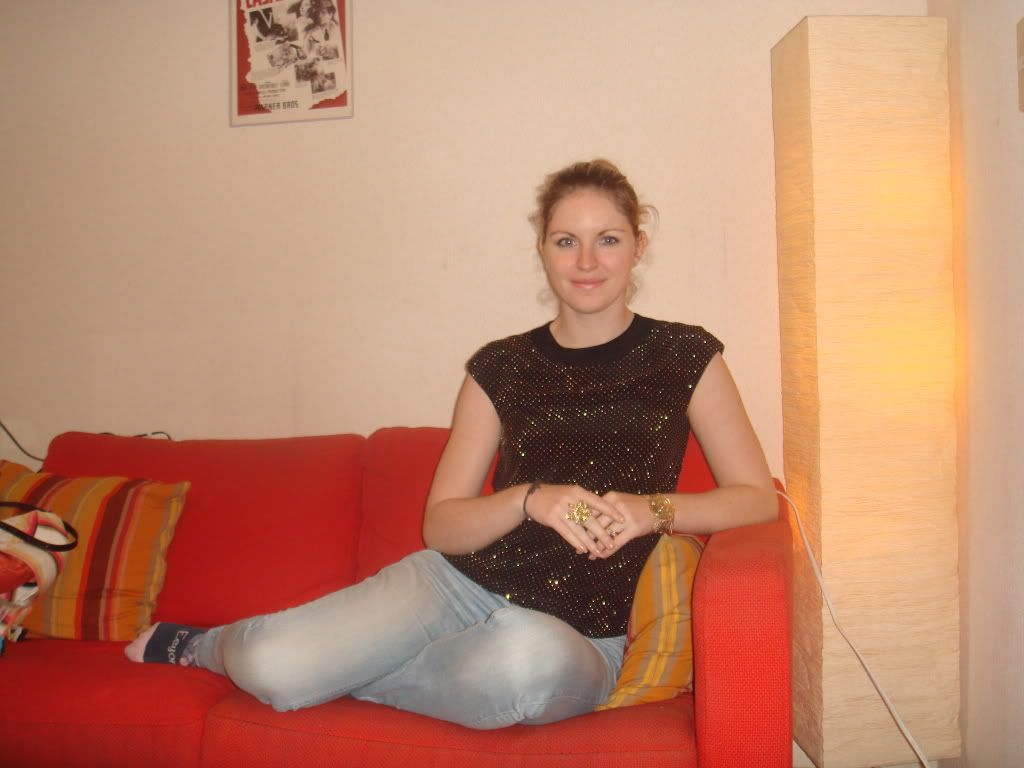 Wore this to work on a particularly dreary and rainy day. I was gonna wear my Versace skirt but the weather was too cold and miserable so wore the top instead.
Jeans; Uniqlo: Top, ring and bracelet; Versace for H&M.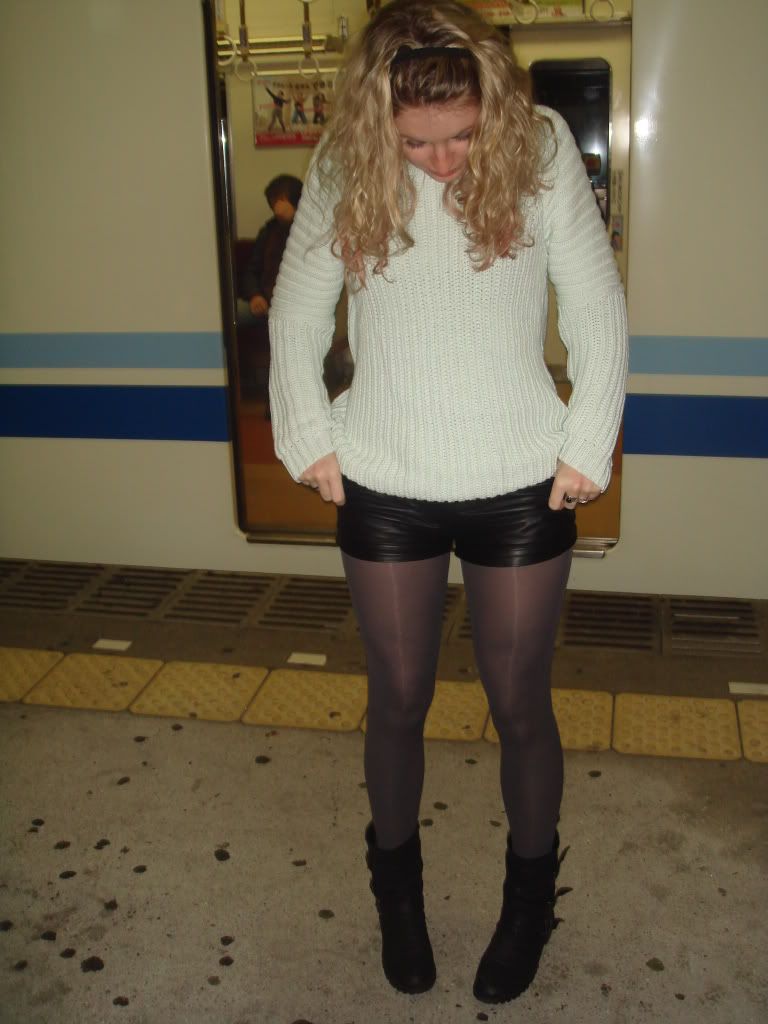 It was finally spring the other day so wore my hair curly for the first time in ages as it has to be warm to let it dry naturally, otherwise I look like an electrocuted poodle, heh. Unfortunately it's turned rainy and nasty again today. I got these tights from Topshop the other day, I like the charcoal colour as opposed to just plain black for a change. Also wore my new mint jumper from H&M. I had to tuck it under for the pictures though as it actually came just below my shorts so it looked like I wasn't wearing any pants, which drew a few stares, hehe.
Boots; market Hong Kong: 'Leather' shorts, headband, jumper; H&M.
I'm going to get two new tattoos on Saturday! They'll be my fifth and sixth tattoos but for some reason I'm really nervous about it. One of them I have wanted for aaaages, so not sure why I am so nervous. Ah well, we're all going in a big group as we're getting themed tattoos, so at least there'll be lots of hands to hold.
Right I should really go get ready, we have a birthday party tonight and have no idea what to wear seeing as the weather has turned so crappy today. Think I'm gonna work from the bottom up and build an outfit from my shoes (probs my JC Litas). Have a good Friday everyone!