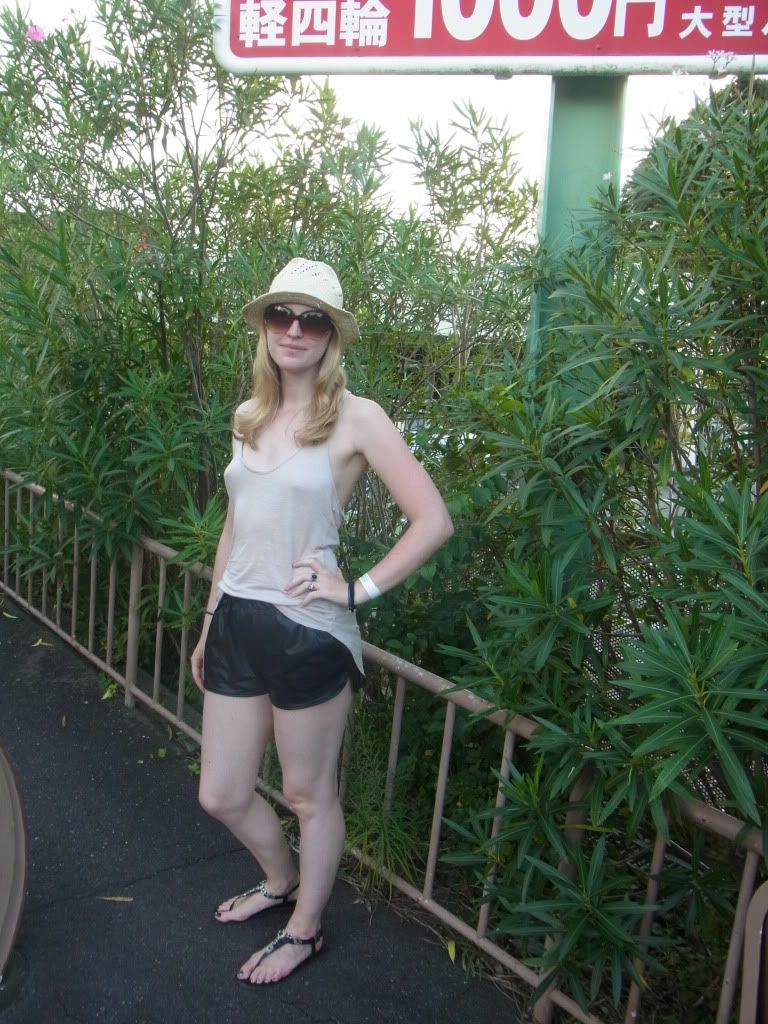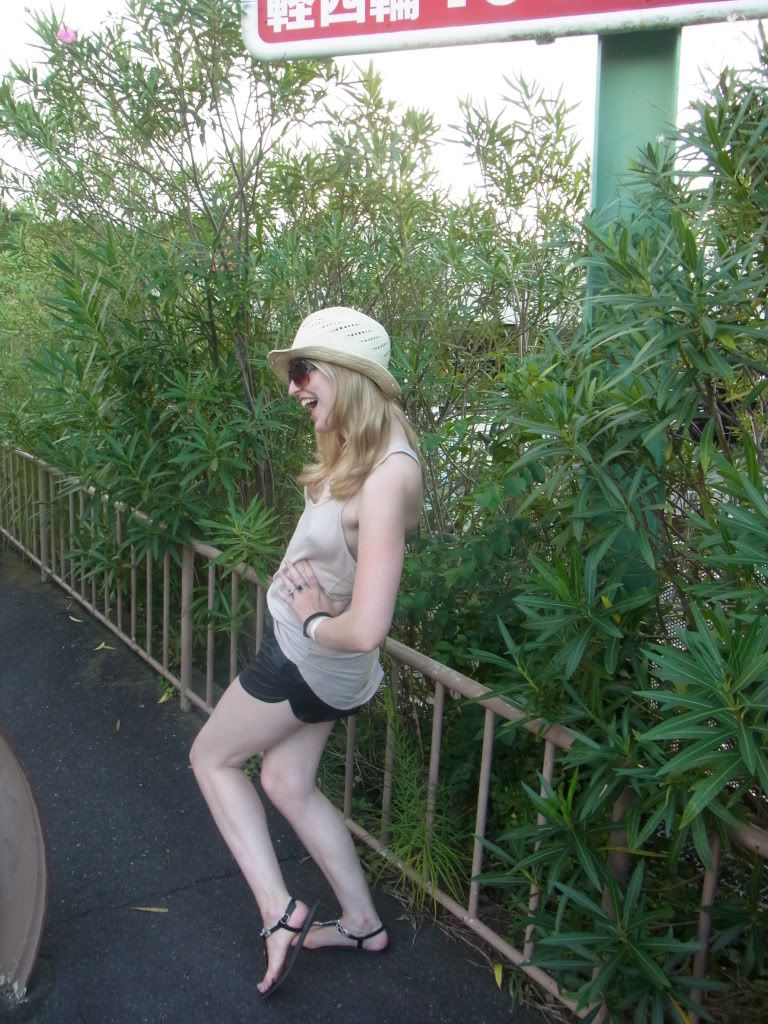 Hey guys. Sorry I've been AWOL. It's all been a bit crazy at work. These are some pictures from a friend's birthday. We went to this awesome theme park that's based all around bikes. The highlight of the trip was clearly the square wheeled bikes! After the theme park we went out to a prison/dungeon themed restaurant where the drinks came in syringes and test tubes. So much fun!
It's been so hot here in Osaka until just a few days ago so can't wait to get all my Autumn clothes out.
Have you guys been watching the Rugby World Cup? I'm loving it. So there might be some red and white themed outfits coming up soon.
Sandals, Shorts, Tank Top: H&M, Hat: Market in Bali.