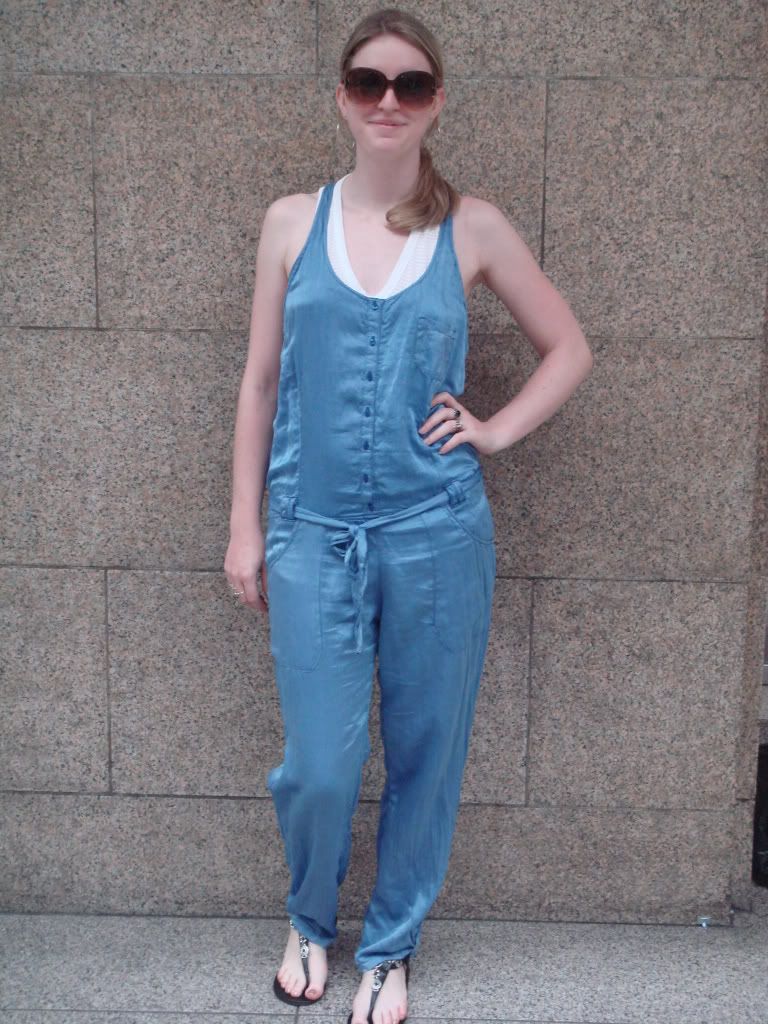 My boyfriend is back in England for 10 days so back to using my own computer that has a cracked screen. Hopefully getting a new one around Christmas though.
Anyway I found these pictures I took when it was still crazy hot in Osaka.
Wearing sandals and earrings, H&M; jumpsuit, Zara; tank top, T by Alexander Wang; Sunglasses, small store in Namba; bag, Topshop.