My boyfriend left to go back to England for a few weeks on Thursday so I am sad. What makes me even sadder is that I won't be seeing him for exactly a month due to me jetting off to Vietnam in 2 weeks. So I went shopping to cheer myself up after I left him at the airport, haha! Don't get me wrong though, I'm really excited about Vietnam.
Anyway, on Friday night I wore some of my new purchases including my VIVIENNE WESTWOOD + MELISSA DRAGON BALL SHOES. Yes, the caps are required as I LOVE Vivienne Westwood and these shoes are my first ever purchase from her. I was so excited I nearly screamed out loud in the shop when the girl was handing me the bag, haha! Sometimes I think it's a shame that such material things make me so happy but then I think...nah, it just makes it easier to cheer myself up, haha! Anyway, here's my outfit from Friday night when I went to watch Inception, awesome film!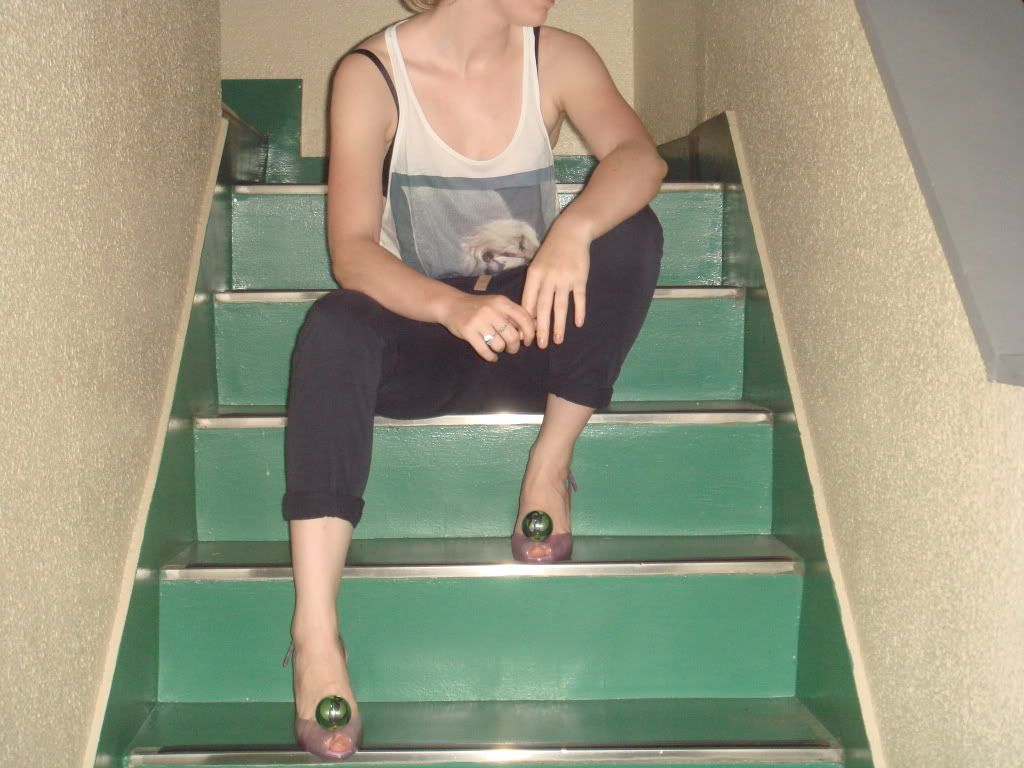 Debbie Harry shirt H&M, Blue trousers with belt Zara, world's most amazing shoes Vivienne Westwood Anglomania + Melissa Dragon Ball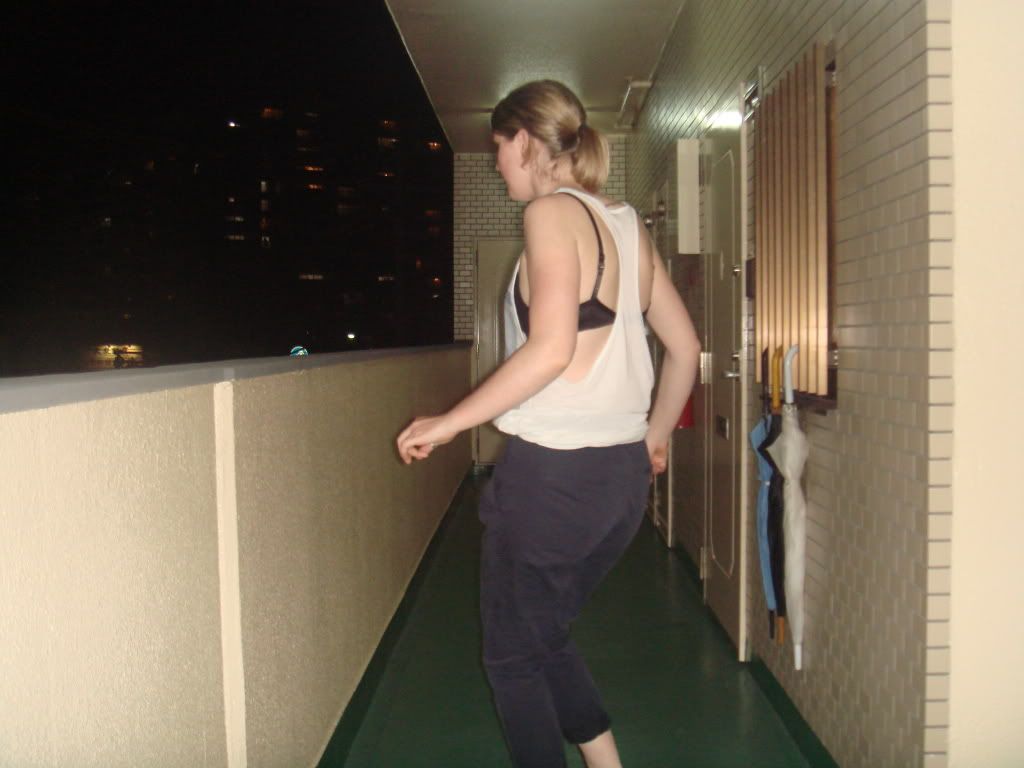 The view of the Debbie Harry shirt from the back. I got a few stares for just wearing my bra, this being Japan, but it's way too hot at the moment to contemplate more layers!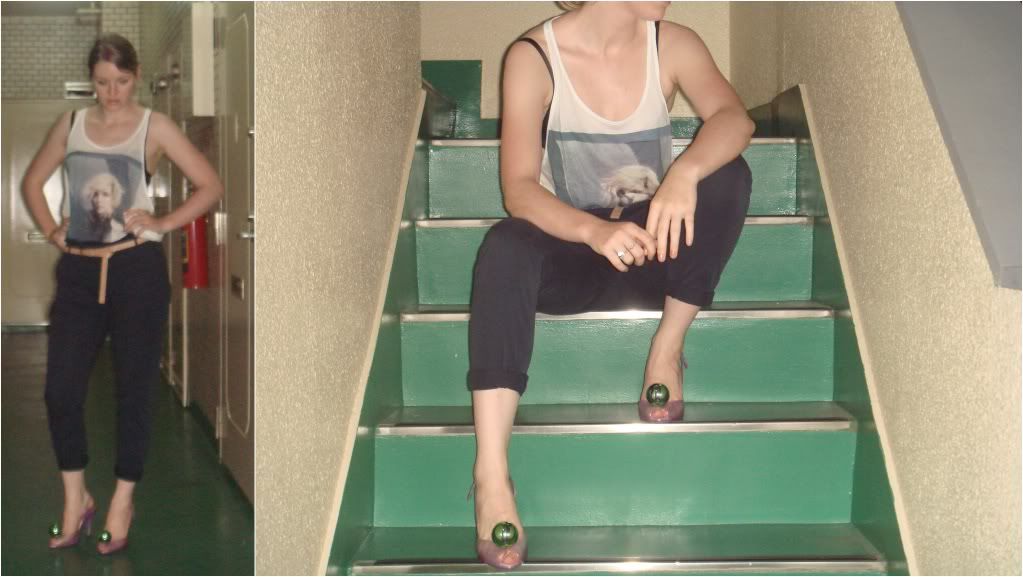 Getting artsy...well for me anyway ;p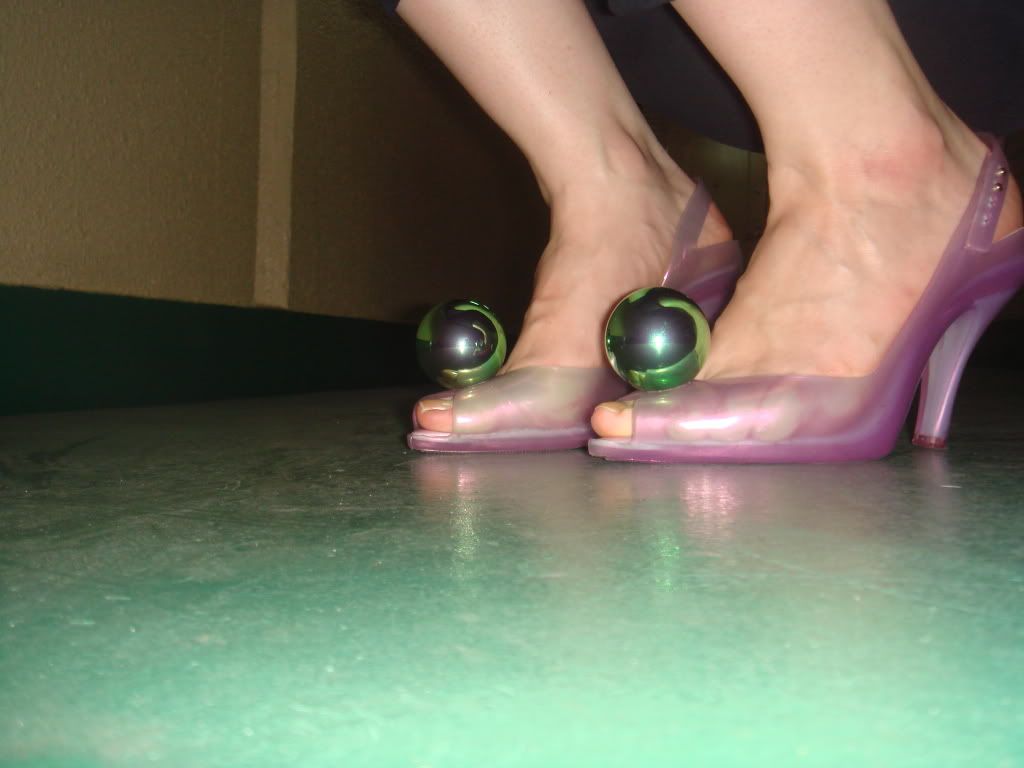 The shoes! :D
Due to my man being away I'm taking my own pictures so most will probably be like this for the next few weeks, sorry! I'll try and find some new locations with a ledge as I don't have a tripod ;p