Sorry about the lack of posts. My boyfriend has been revising for a huge Japanese test. What that has to do with my lack of posting I will now explain...when at my boyfriend's apartment, only one computer can have the internet. He needs the internet for studying therefore I can't really demand it off him to make comments and posts about my outfits I feel. And my computer died. However he is currently in Tokyo (due to a mess up by the exam people) taking the test so I have the internet all to myself and I bought a cute new laptop that's red and all in Japanese, eek!. Unfortunately I had to work today (Saturday) and tomorrow and for the rest of the week so it's just a quick (ish) post from me.
So I paid a visit to Zara and H&M recently to treat myself due to working so hard this week and next week and I got some cool stuff!
This was my Friday daytime look. It's hot, humid and rainy season at the moment so light, loose layers are best.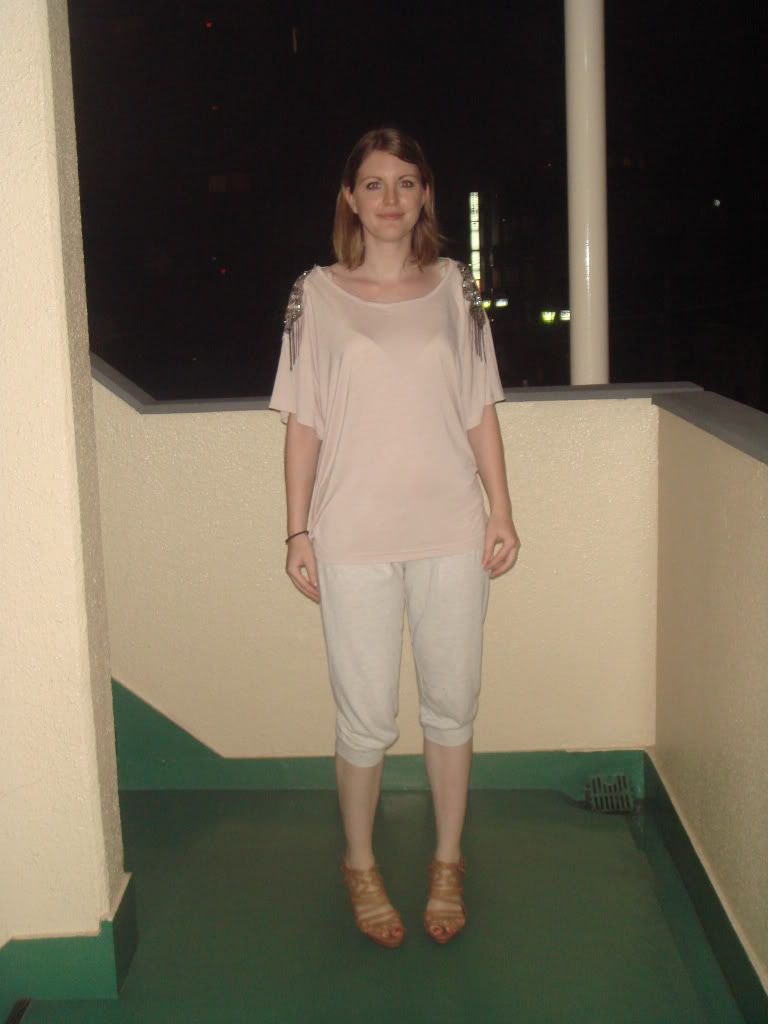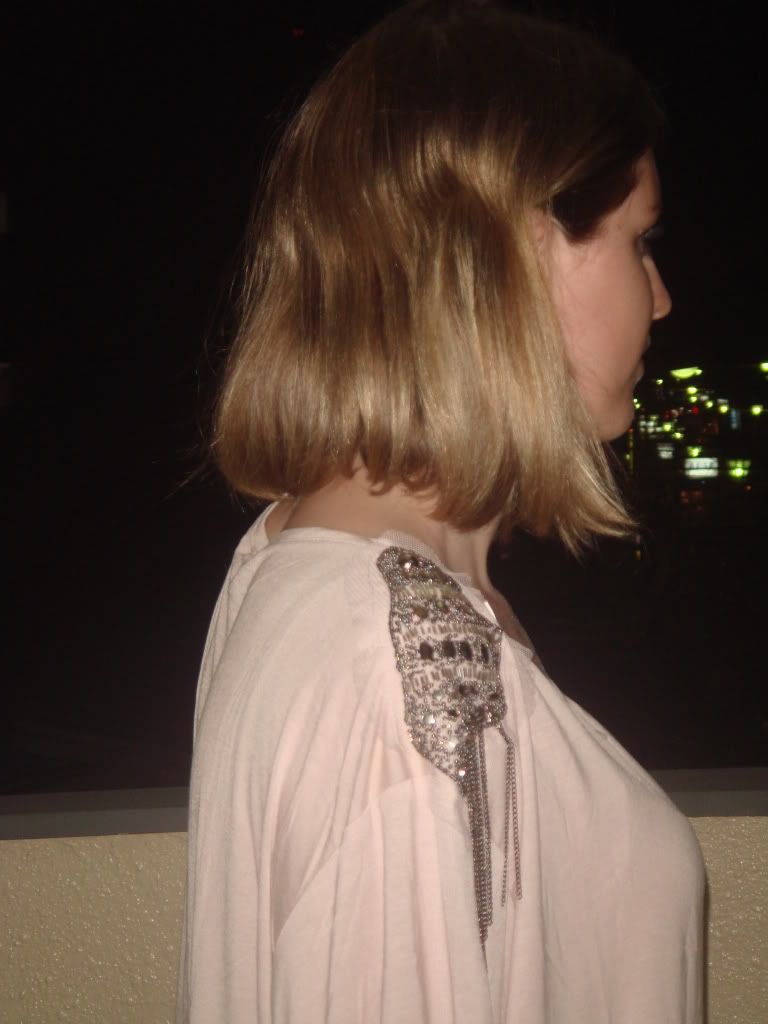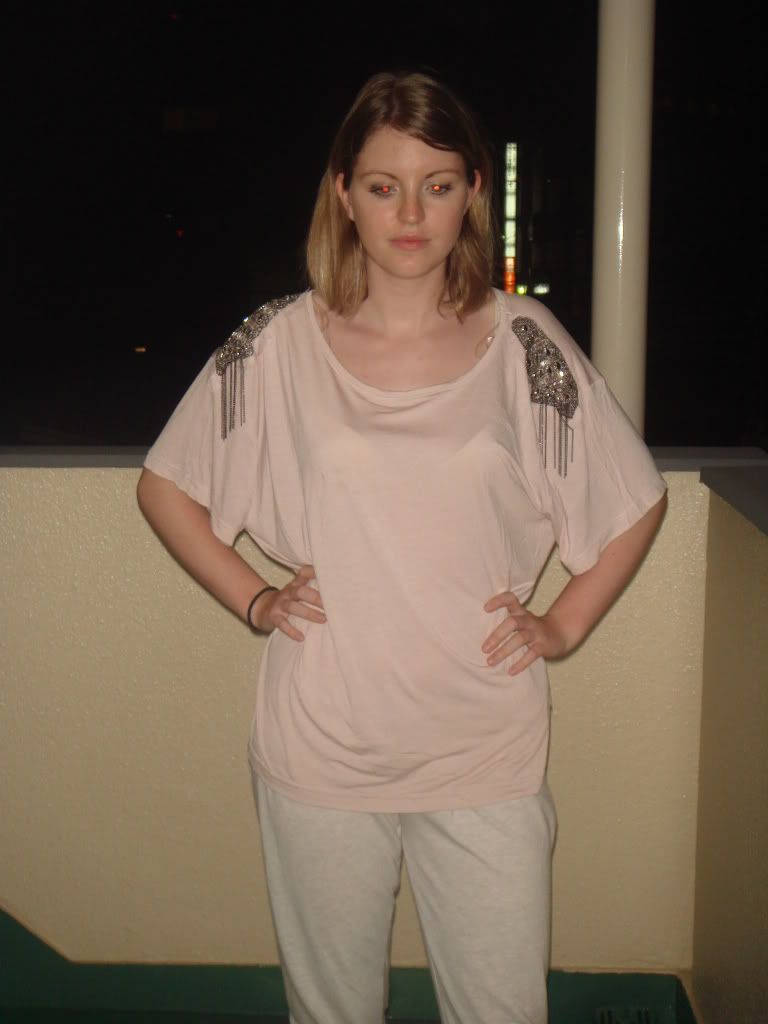 H&M top, Zara pants, Zara shoes.
Then the boyfriend and I went out to dinner Friday night to try and forget what a horrible weekend we both have (I'm working through to Thursday and he has two exams!)
I got this new dress from H&M and I love it, even though it's sheer. Sorry the pictures aren't great but don't have much free time this weekend. Promise to get better ones soon.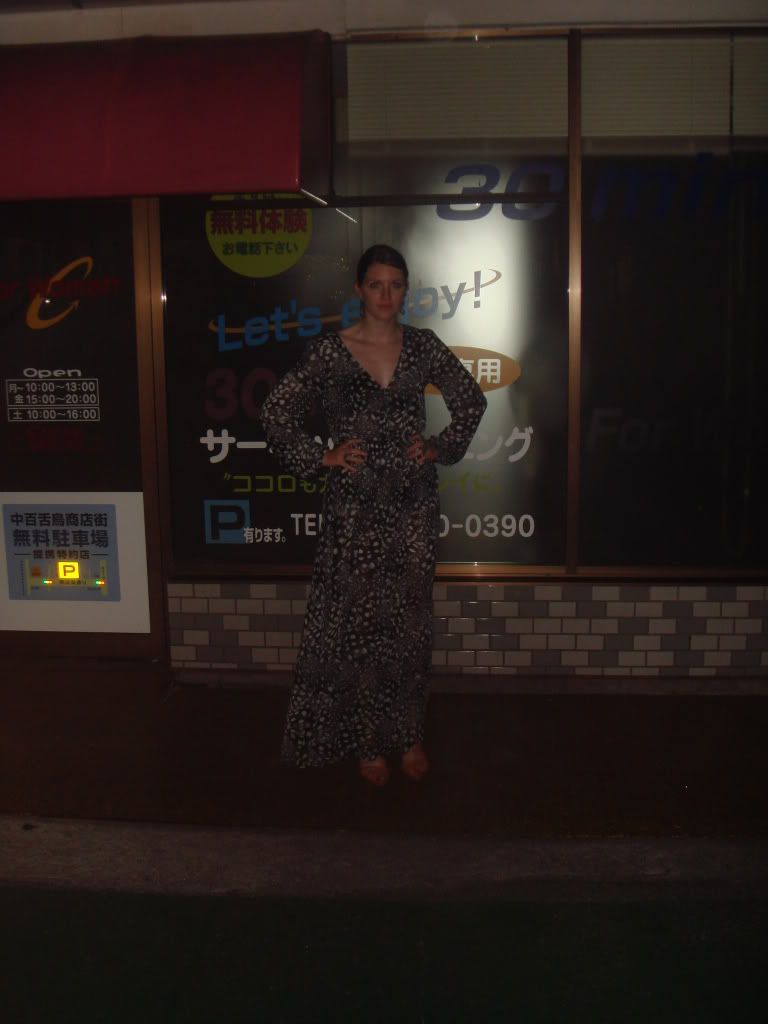 Same Zara shoes again and Heart chance (random Japanese shop) earrings.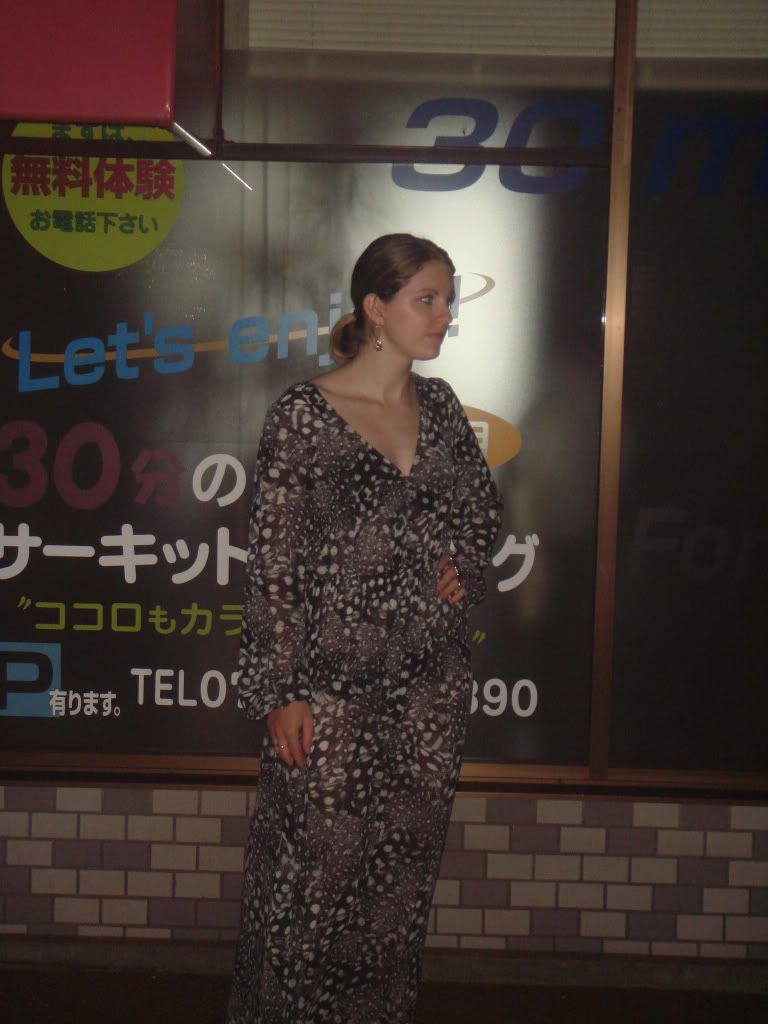 I'm currently having a bit of an internal debate who to support in Germany V Argentina in the world cup. Clearly I hate Germany as they put us out and the goalie totally cheated by not pointing out that we scored that second goal! And it's Germany and football....but being English makes Maradona a national enemy to, hmmm...maybe I should just go to bed, haha!