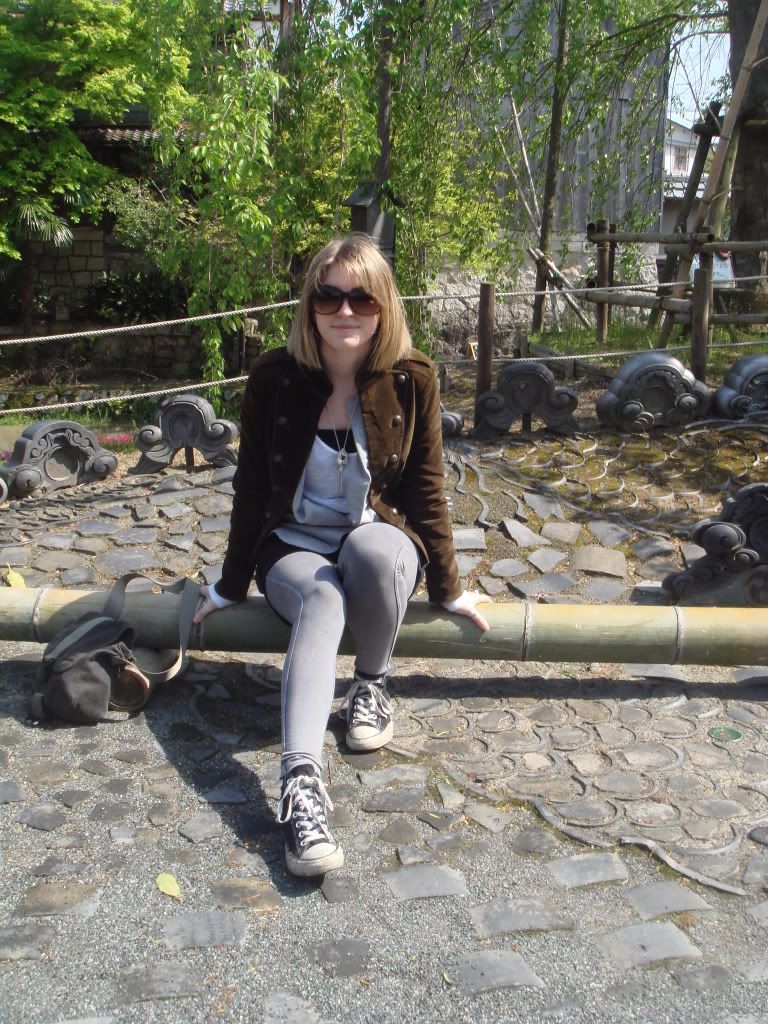 roof tile at a roof tile making place/museum
sake barrels at a temple.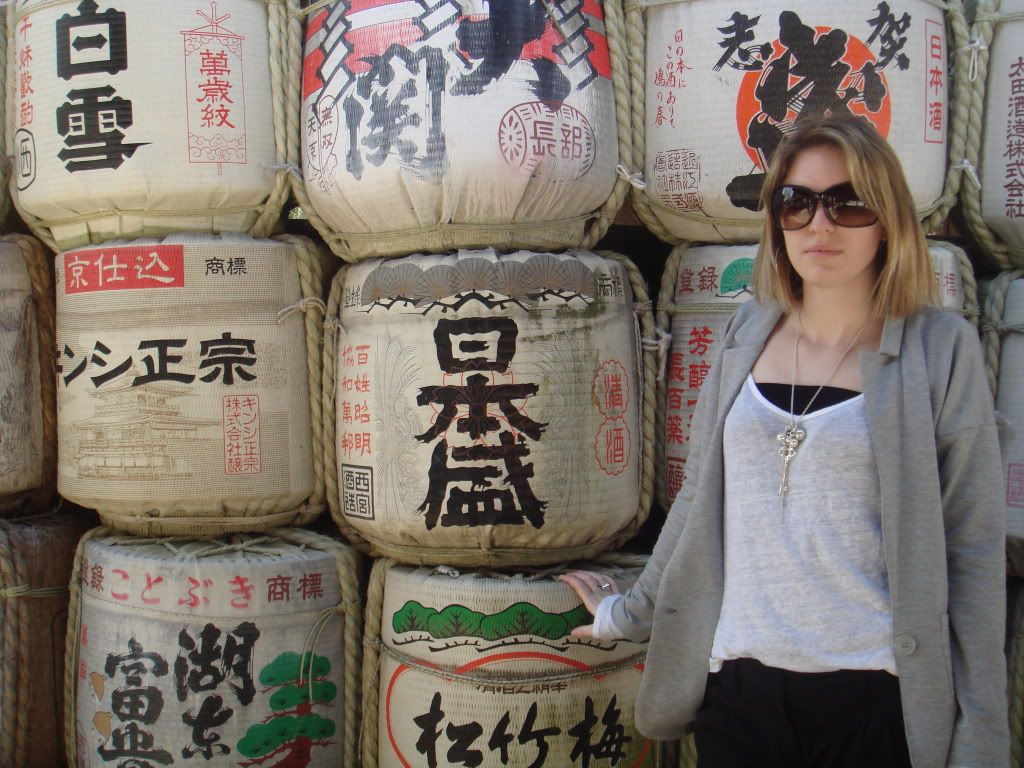 It's Golden Week in Japan which means on Thursday it was a national holiday and this Monday, Tuesday and Wednesday are also national holidays, wootages!
On Thursday we went for an approx 40km, 5 hour bike ride around a town near Lake Biwa and to the Lake itself. It was a beautiful day so I decided I should wear a comfy outfit but not jeans as I feared chafing! (ouch!)
Wearing Converse from Hong Kong, denim look leggings from Dorothy Perkins, really old shorts from Warehouse, black strapless top from Warehouse (so old it has a hole), semi sheer white top from Zara, jersey blazer from H&M (birthday money purchase), military jacket from Zara and necklace from a random shop in Osaka.